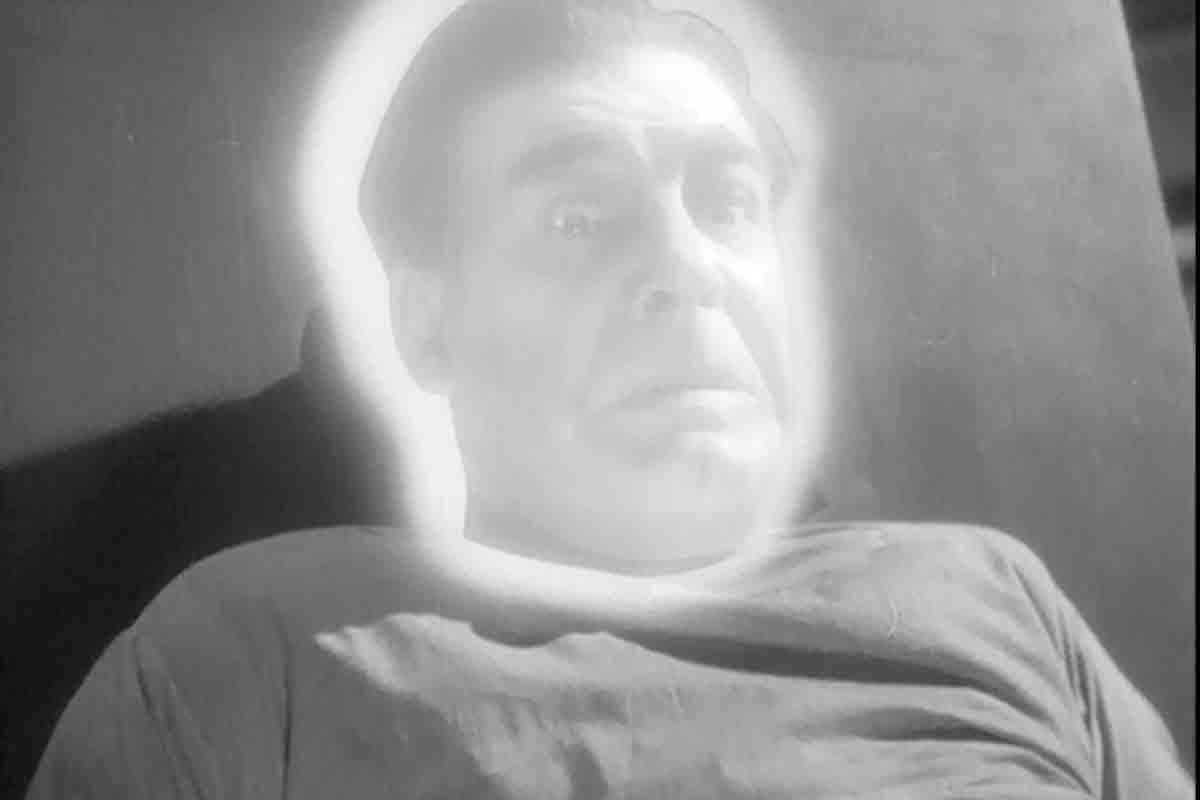 Man Made Monster 1941 follows a sideshow performer who is transformed into an electrically-charged superhuman by a mad scientist, leading to a dangerous and deadly conflict with the scientist's former assistant.
Release date: 29 March 1941
Director: George Waggner

Cast: Lionel Atwill, Lon Chaney Jr, Anne Nagel, Frank Albertson, Samuel S. Hinds, William B. Davidson, Ben Taggart, Constance Bergen, Ivan Miller, Chester Gan, George Meader, Frank O'Connor, John Dilson, Russell Hicks

Studio: Universal Pictures
Country: United States
Man Made Monster 1941 Review
Man Made Monster is a 1941 horror film directed by George Waggner and starring Lon Chaney Jr. as a carnival performer who becomes an electrically charged monster.
The film follows Chaney's character, Dan McCormick, as he survives a bus crash that leaves him with strange electric powers.
He is then taken in by a scientist who wants to study his abilities, but things take a dark turn when McCormick is used for evil purposes.
Chaney delivers a compelling performance as the tortured and conflicted McCormick, displaying both vulnerability and strength in his portrayal.
The film's use of electricity as a theme adds a unique and intriguing element to the horror genre.
Man Made Monster was the first film that Chaney made for Universal Studios, a partnership that would lead to his iconic role as the Wolf Man in later films.
Overall, Man Made Monster is a well-crafted horror film that effectively blends science fiction and horror elements. Chaney's performance and the film's unique theme make it a standout in the Universal horror canon.
5 Things You Didn't Know About Man Made Monster 1941
The origins of Man Made Monster began as The Electric Man in 1936 as a vehicle for Boris Karloff as Dan McCormick and Bela Lugosi playing Dr Rigas. The idea – which Universal purchased for $3000 – was shelved, however, as it was too much like Boris Karloff's The Invisible Ray 1936.
Lon Chaney Jr's performance in Man Made Monster secured him a contract with Universal Pictures. The studio said that Chaney Jr was following in his famous father's footstep by making the film on the same set used in Phantom of the Opera 1925.
Lon Chaney's rubber suit weighed 70 pounds.
Filming of Man Made Monster began on 9 December 1940. Costing $86,000 on a three week schedule, the film was Universal's cheapest of 1941. It was released 19 March 19 1941.
Man Made Monster was re-released in the 1950s under the new title of The Atomic Monster to take advantage of the latest science fiction/atomic power craze. A copyright infringement claim over the title saw attorney Samuel Z. Arkoff meet the distibrutor's representative James H. Nicholson to sort things out. This fateful meeting led to Arkoff and Nicholson eventually joining forces to create American International Pictures, a powerhouse in 1960s and 1970s horror.
Man Made Monster 1941 Trailer
Tell us what you thought of Man Made Monster 1941 in the comments section below!