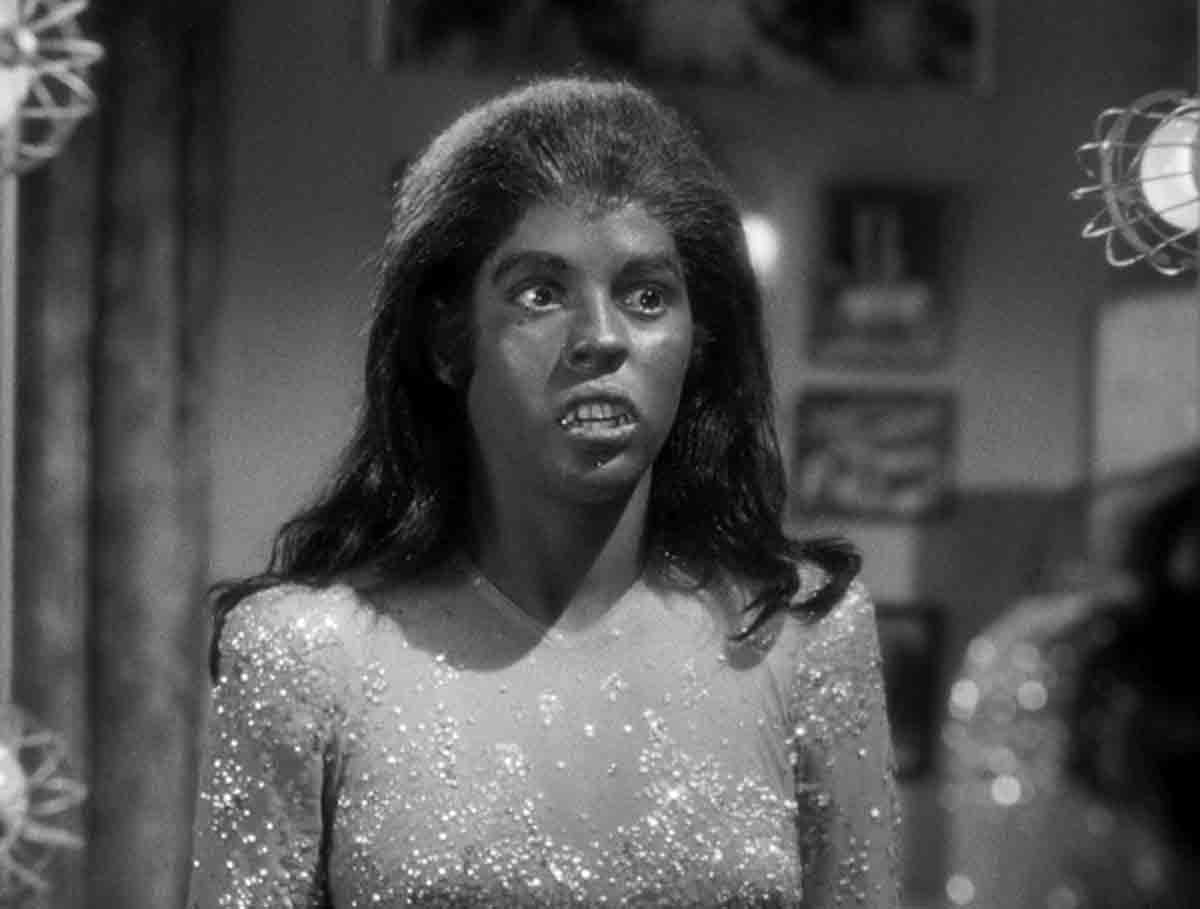 Captive Wild Woman 1943 follow the story of a mad scientist who transforms a circus performer into a gorilla woman for his own purposes.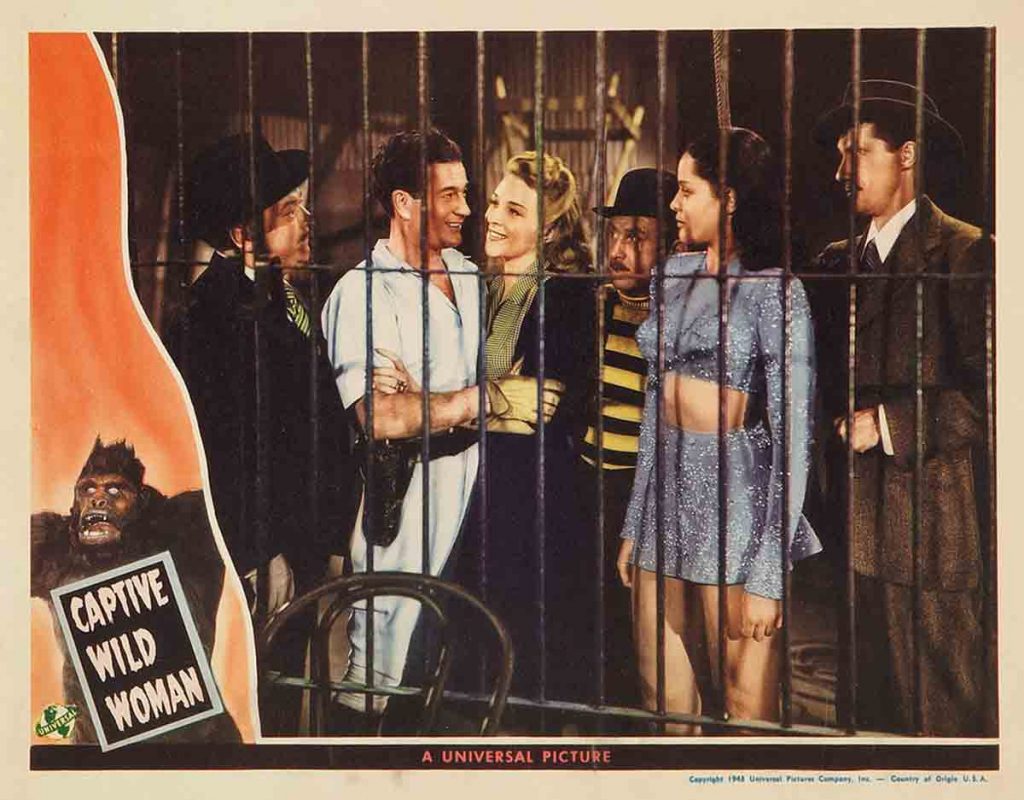 Title: Captive Wild Woman
Release date: 4 June 1943
Director: Edward Dmytryk

Cast: John Carradine, Evelyn Ankers, Milburn Stone, Lloyd Corrigan, Vince Barnett, Acquanetta

Studio: Universal Pictures
Country: United States
Captive Wild Woman 1943 Review
Coming soon!
6 Things You Didn't Know About Captive Wild Woman 1943
Captive Wild Woman 1943 was John Carradine's first leading role on screen. Director Edward Dmytryk had always considered Carradine as having always been a ham actor, but that he "had a little talk with him and I think we got a very controlled performance out of him for a mad scientist".
Captive Wild Woman includes lots of archive footage from The Big Cage 1933, a film about a circus on the verge of bankruptcy which decides to stage an animal act with lions and tigers for the first time.
Milburn Stone, who plays Fred Mason, was usually a supporting player in Universal films, but he was promoted to lead because he looked like Clyde Beatty, from The Big Cage archive footage. Incidentally, Beatty received special thanks for "his co-operation in staging the thrilling animal sequences in the film".
Acquanetta never speaks during Captive Wild Woman 1933.
The production of Captive Wild Woman was troubled and took over two years to come to the screen. One issue was the script, which had to be changed. The Motion Picture Production Code objected to the transplant of a living brain into an ape. The script was changed to a partial transplant, so it could not be suggested that the human soul could be transplated into an ape – which would violate religous views.
Filmed from 10-31 December 1942, Captive Wild Woman was released on 2 July 1943 and was the first of three Universal films with an ape woman. The others were Jungle Woman and Jungle Captive, both released in 1944.
Captive Wild Woman 1943 Trailer
Tell us what you thought of Captive Wild Woman 1943 in the comments section below!