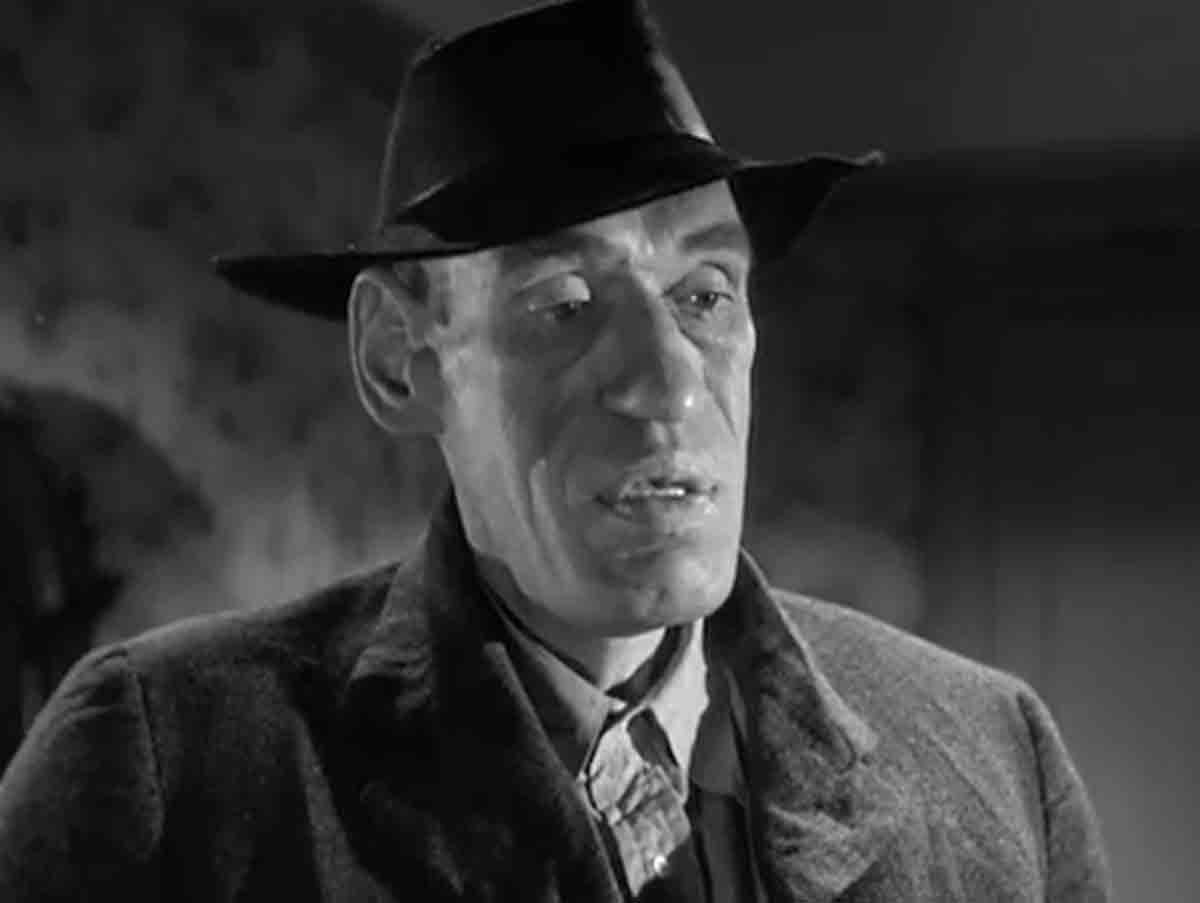 The Brute Man 1946 stars Rondo Hatton as The Creeper, a former college football star disfigured by a laboratory accident, who seeks revenge on those he believes wronged him.
Title: The Brute Man
Release date: 1 October 1946
Director: Jean Yarbrough
Producer: Ben Pivar
Screenplay: George Bricker, M. Coates Webster
Cinematographer: Maury Gertsman

Cast: Rondo Hatton, Tom Neal, Jan Wiley, Jane Adams, Donald MacBride, Peter Whitney, Fred Coby, Janelle Johnson Dolenz, Jack Parker, Oscar O'Shea, Joseph Crehan, John Hamilton, Charles Wagenheim

Studio: Universal Pictures
Country: United States
The Brute Man 1946 Review
Rondo Hatton's status as a horror film icon has skyrocketed in recent years.
Since 2002, the Classic Horror Film Board's annual Rondo awards have recognised the world's best in horror entertainment by giving them a small bust of Rondo Hatton's large distinctive head.
The irony, or maybe tragedy, of this is that Rondo Hatton and his films would never have won a "Rondo".
Rondo Hatton (1894-1946) was an unfortunate figure. The journalist and sometimes actor was inflicted with acromegaly, a disorder that affected the pituitary glands. This gave him gigantic facial features and huge hands and feet.
Film producers were quick to mention in publicity that Hatton didn't need to wear makeup in his roles – his real-life mug was scary enough without having to add anything extra.
While this clearly gave him the edge in horror roles, having acromegaly also meant that Hatton was not a very well man. It's clear he's pretty sick during The Brute Man 1946.
Directed by Jean Yarbrough, The Brute Man 1946 is a prequel of sorts for House of Horrors 1946. It creates a backstory for The Creeper, played by Hatton.
Once a handsome and talented college football player known as Hal Moffat, he was deformed in a laboratory accident. Moffat retreats from his friends and they never hear from him again.,That is until a series of murders begin happening years later, which the press claim is done by The Creeper. This is where The Brute man starts.
Much can be said about the quality of The Brute Man. The story is interesting enough – a man returning to inflict revenge on those he believes have wronged him. It's done many times before and it's always fun to watch.
But the key reason to watch The Brute Man is to watch Rondo Hatton shuffle through his scenes and grunt out his lines. Despite the character being very much a jerk before his accident, there's a look in Rondo Hatton's eyes that brings sympathy to his role. This is no doubt because the man was dying in real life.
Rondo Hatton died in Los Angeles on 2 February 1946, after a series of heart attacks, just before the release of House of Horrors and eight months before The Brute Man.
Universal chose not to release The Brute Man following Rondo Hatton's death. They sold the rights to Poverty Row's Producers Releasing Corporation (PRC) for $125,000 to release instead. No doubt, Universal wanted to distance themselves from the exploitation of the fallen actor, given its new merger partner, International Pictures, no longer wanted to be associated with B-grade pictures.
It's a pity because while The Brute Man would never win an Oscar or a Rondo for that matter, it's a memorable film that stands head and shoulders above similar films of its time.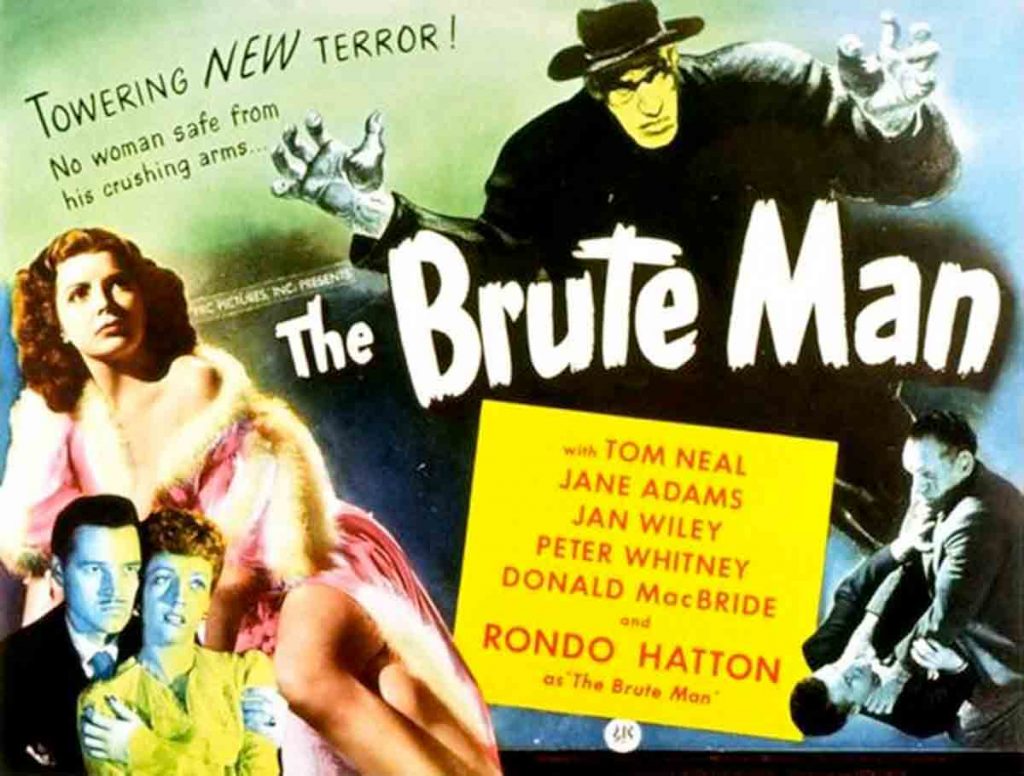 5 Things You Didn't Know About The Brute Man 1946
The story of The Brute Man 1946 resembles star Rondo Hatton's early life. Like his character Hal Moffat, Hatton was also a star athlete at school and was voted the Handsomest Boy in his senior high school class.
The Brute Man 1946 was once considered a lost film, not being seen publicly from its initial release until it became available on VHS and Betamax in 1982.
Filming took place over 13 days in November 1945, less than three months before Rondo Hatton died.
Co-star Jane Adams, who played Helen Paige, remembered Hatton's acromegaly got worse over the course of the production. She said he had trouble remembering his lines and while she considered him a friendly and thoughtful man, he was "so pathetic to work with and almost autistic".
Universal Pictures was so quick to sell The Brute Man 1946 and distance itself from the production, that its name was crossed out and Pathe Industries, PRC's parent body, was pencilled in on the copyright files at the Library of Congress. Some advertisements for the film still had the Universal logo on them though.
The Brute Man 1946 Trailer
Tell us what you thought of The Brute Man 1946 in the comments section below!