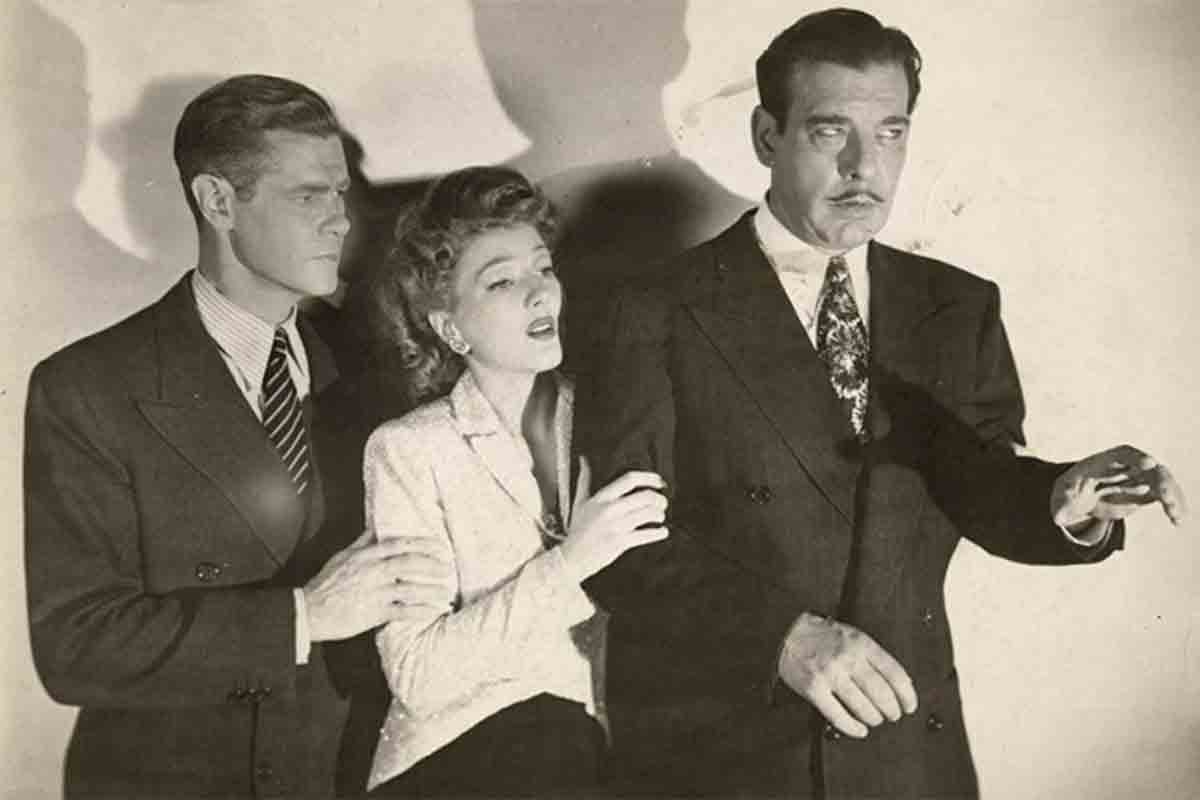 Dead Man's Eyes 1944 follows an artist who receives an eye transplant from a deceased painter and begins to see visions of the artist's final moments and suspects foul play in his death.
Release date: 10 November 1944
Director: Reginal Le Borg

Cast: Lon Chaney Jr, Acquanetta, Jean Parker, Paul Kelly, Thomas Gomez, Jonathan Hale, Edward Fielding, George Meeker, Pierre Watkin

Studio: Universal Pictures
Country: United States
Dead Man's Eyes 1944 Review
Dead Man's Eyes is a 1944 mystery film directed by Reginald Le Borg and starring Lon Chaney Jr. as an artist who loses his sight after a car accident, but later regains it through a cornea transplant.
However, with his newfound vision, he begins to see eerie visions that lead him to believe that the donor of his corneas may have been involved in a murder.
Chaney delivers a solid performance as the artist grappling with his vision and the mystery surrounding his cornea donor. The film's use of atmospheric lighting and set design create a sense of suspense and tension throughout, adding to the film's eerie and unsettling atmosphere.
Dead Man's Eyes was originally intended to be a sequel to the 1942 film The Mummy's Tomb, but was later rewritten as a standalone film.
Overall, Dead Man's Eyes is a classic mystery film with elements of horror and suspense that successfully keeps the audience guessing until the very end.
Chaney's performance and the film's atmospheric tone make it a must-see for fans of classic horror cinema.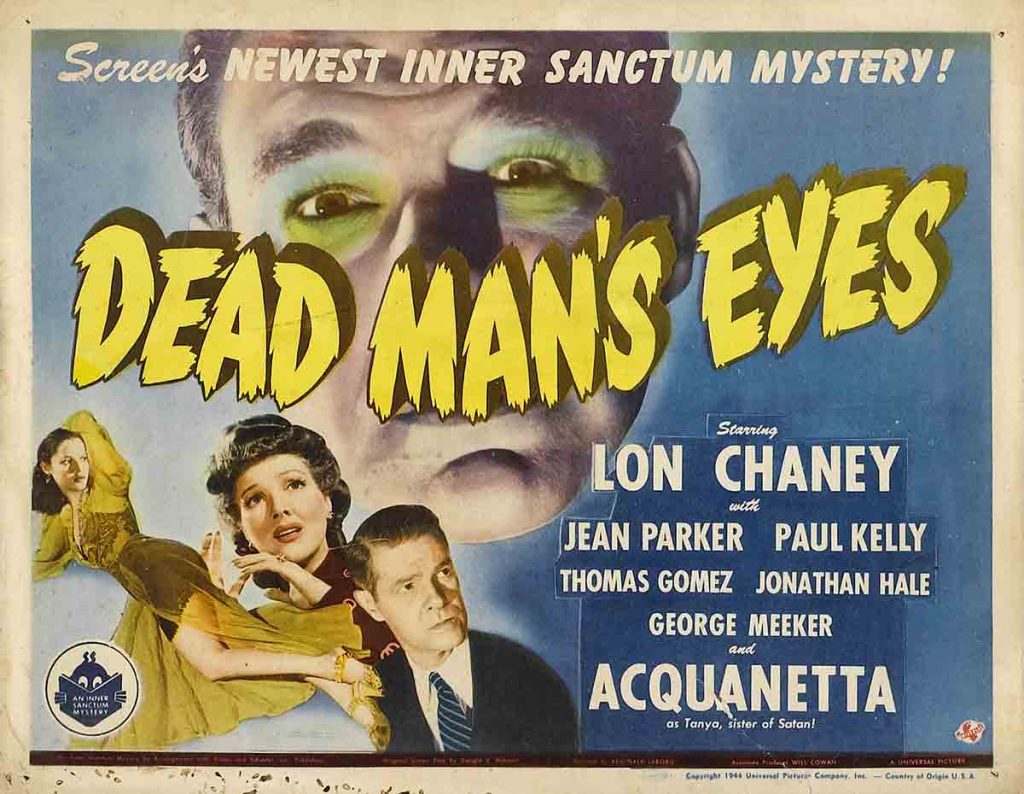 10 Things You Didn't Know About Dead Man's Eyes 1944
Coming soon!
Dead Man's Eyes 1944 Trailer
Coming soon!
Tell us what you thought of Dead Man's Eyes 1944 in the comments section below!