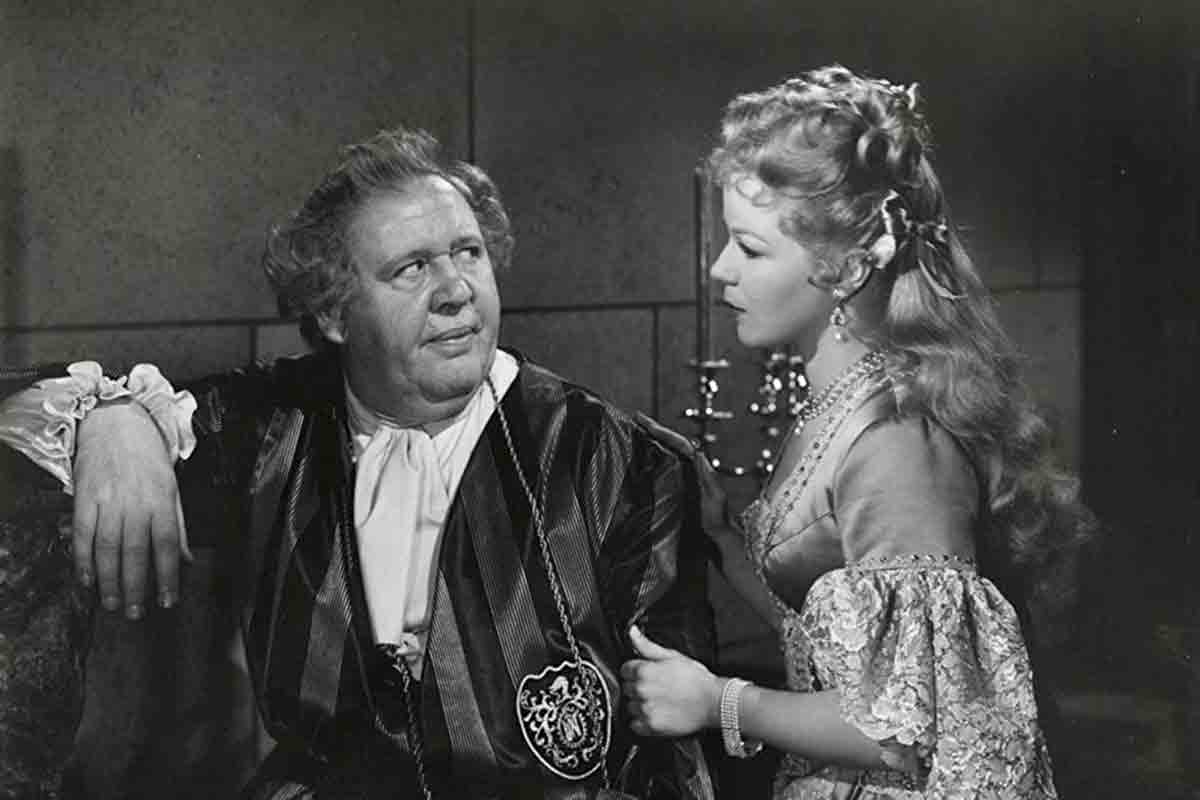 The Strange Door 1951 is about a scheming nobleman who forces a young man to marry a madwoman in order to gain control of his estate.
Release date: 8 December 1951 (New York City), 14 December 1951 (Los Angeles)
Director: Joseph Pevney

Cast: Charles Laughton, Boris Karloff, Sally Forrest, Richard Stapley, William Cottrell, Alan Napier, Morgan Farley, Paul Cavanagh, Michael Pate

Studio: Universal Pictures
Country: United States
The Strange Door 1951 Review
The Strange Door is a 1951 gothic horror film directed by Joseph Pevney and starring Charles Laughton, Boris Karloff, and Sally Forrest. The film follows a group of travelers who become trapped in the castle of the sadistic Count de St. Alyre (Laughton), who has a sinister plan for his guests.
Laughton delivers a chilling performance as the cruel and manipulative Count, adding a sense of menace and unpredictability to his character. Karloff delivers a standout performance as Voltan, the Count's loyal servant who is conflicted between his duty and his conscience. The film's moody atmosphere and impressive set design add a sense of grandeur and authenticity to the gothic setting.
One interesting fact is that The Strange Door was one of several horror films produced by Universal Studios in the early 1950s, capitalizing on the popularity of the genre and the fear of the unknown.
Overall, The Strange Door is a well-crafted and entertaining gothic horror film that successfully combines elements of both horror and drama. Laughton's performance, combined with Karloff's standout turn as Voltan, make it a must-see for fans of classic horror cinema.
10 Things You Didn't Know About The Strange Door 1951
Coming soon!
The Strange Door 1951 Trailer
Tell us what you thought of The Strange Door 1951 in the comments section below!