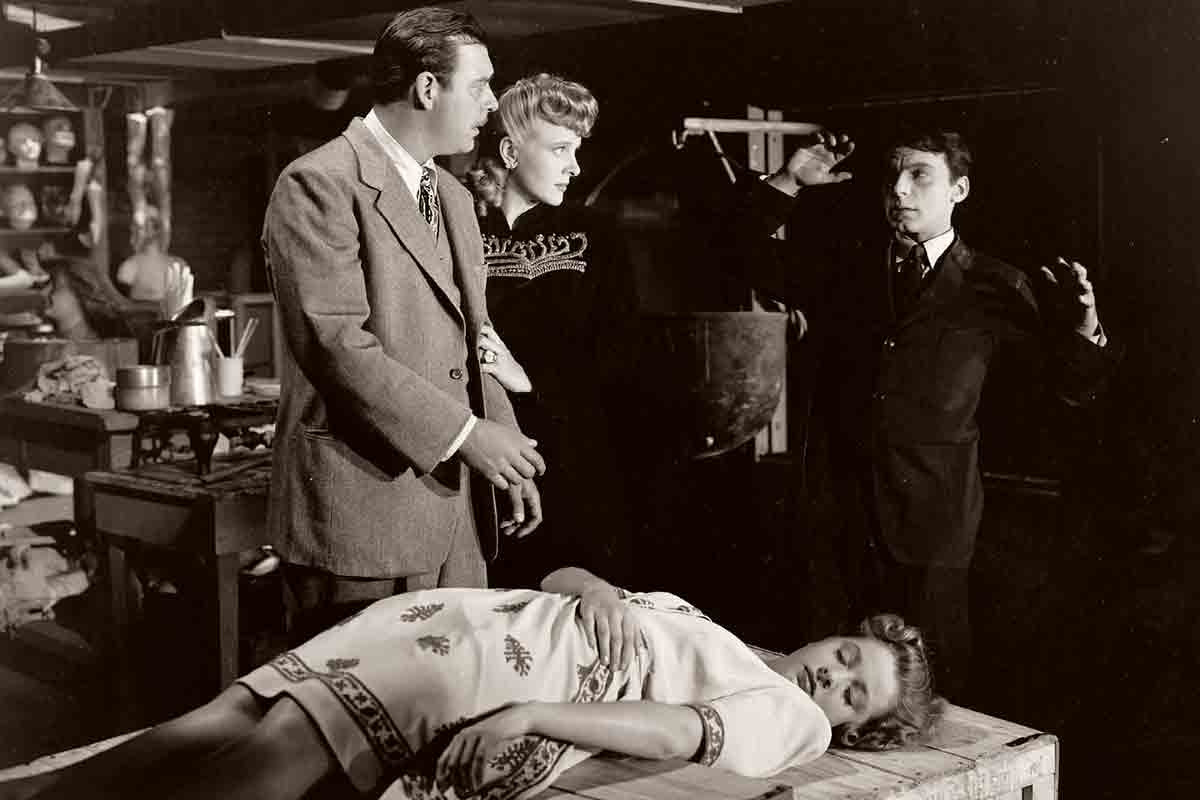 The Frozen Ghost 1945 is about a famous hypnotist who becomes embroiled in a murder case at a wax museum, where he must clear his name and solve the mystery of the "frozen ghost".
Release date: 1 June 1945
Director: Harold Young

Cast: Lon Chaney Jr, Evelyn Ankers, Elena Verdugo, Martin Kosleck, Tala Birell, Milburn Stone, Douglass Dumbrille, Arthur Hohl, Bobby Barber, Leyland Hodgson

Studio: Universal Pictures
Country: United States
The Frozen Ghost 1945 Review
The Frozen Ghost is a 1945 horror film directed by Harold Young and starring Lon Chaney Jr., Evelyn Ankers, and Milburn Stone. The film follows a stage mentalist, Alex Gregor (Chaney Jr.), who takes refuge in a wax museum after being accused of a murder he did not commit. Soon after, strange events occur in the museum, and Alex begins to investigate with the help of the museum's owner and his assistant.
The Frozen Ghost is an interesting addition to the Universal Monsters series, as it strays away from the traditional monster-centric plotlines and focuses more on a murder mystery. Chaney Jr. delivers a solid performance as the lead, while Ankers adds her signature charm to her supporting role.
This film marks the last appearance of Chaney Jr. in the "Inner Sanctum Mysteries" series, which began with 1943's "Calling Dr. Death".
While not as memorable as some of the other Universal Monster films, The Frozen Ghost is an entertaining watch with a unique twist on the horror genre. The suspenseful plot and talented cast make it a worthwhile addition to any horror fan's watch list.
10 Things You Didn't Know About The Frozen Ghost 1945
Coming soon!
The Frozen Ghost 1945 Trailer
Tell us what you thought of The Frozen Ghost 1945 in the comments section below!