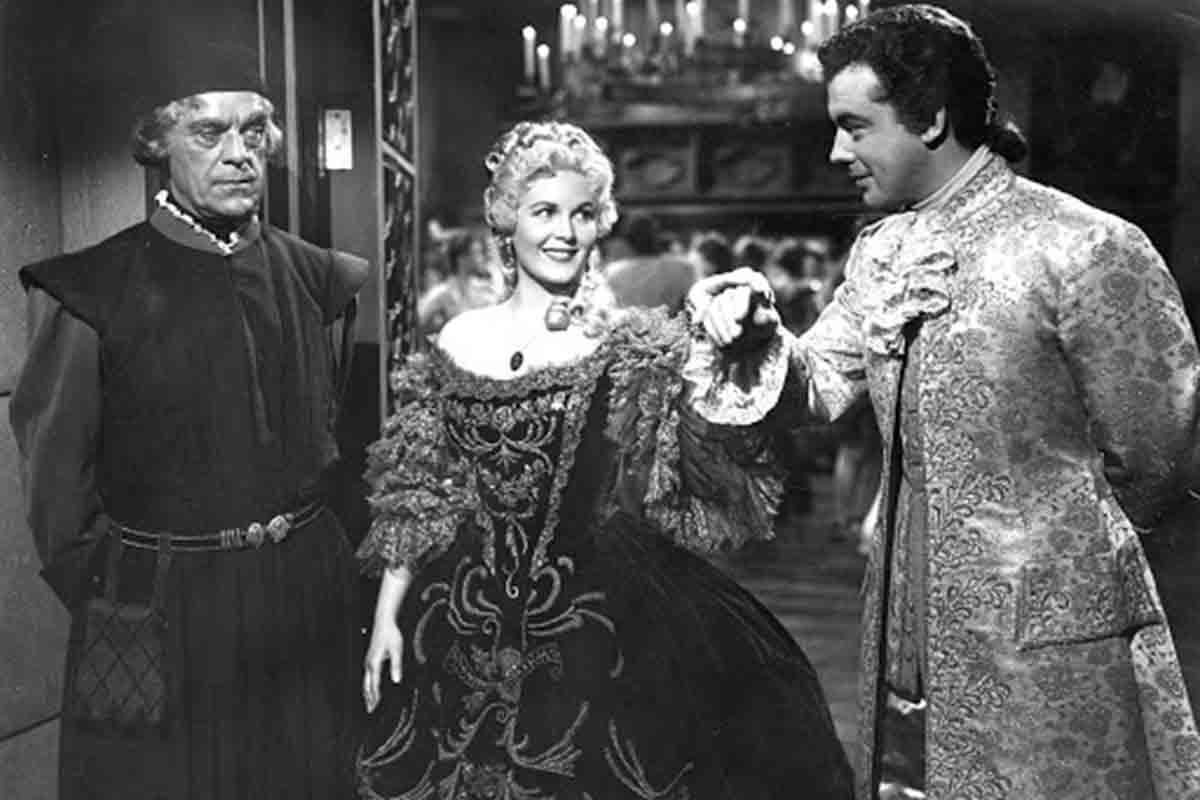 The Black Castle 1952 is about a man who investigates a friend's disappearance at a castle owned by two suspected murderers involved in witchcraft.
Release date: 20 November 20 1952 (Los Angeles), 25 December 25 1952 (New York City)
Director: Nathan H. Juran

Cast: Richard Greene, Boris Karloff, Stephen McNally, Rita Corday, Lon Chaney Jr, John Hoyt, Michael Pate, Nancy Valentine, Tudor Owen, Henry Corden, Otto Waldis

Studio: Universal Pictures
Country: United States
The Black Castle 1952 Review
The Black Castle is a 1952 horror film directed by Nathan Juran and starring Richard Greene, Boris Karloff, and Stephen McNally. The film follows a man who travels to a remote castle in Austria in search of his missing friend, only to discover a web of dark secrets and sinister conspiracies.
Karloff delivers a standout performance as the enigmatic Count von Bruno, adding a sense of mystery and danger to the film's narrative. The film's moody atmosphere and impressive set design create a sense of grandeur and authenticity to the gothic setting.
The Black Castle was one of several horror films produced by Universal Studios in the 1950s, capitalizing on the popularity of the genre and the fear of the unknown.
Overall, The Black Castle is a well-crafted and entertaining gothic horror film that successfully combines elements of both horror and mystery. Karloff's performance, combined with the film's impressive set design and moody atmosphere, make it a must-see for fans of classic horror cinema.
10 Things You Didn't Know About The Black Castle 1952
Coming soon!
The Black Castle 1952 Clip
Tell us what you thought of The Black Castle 1952 in the comments section below!