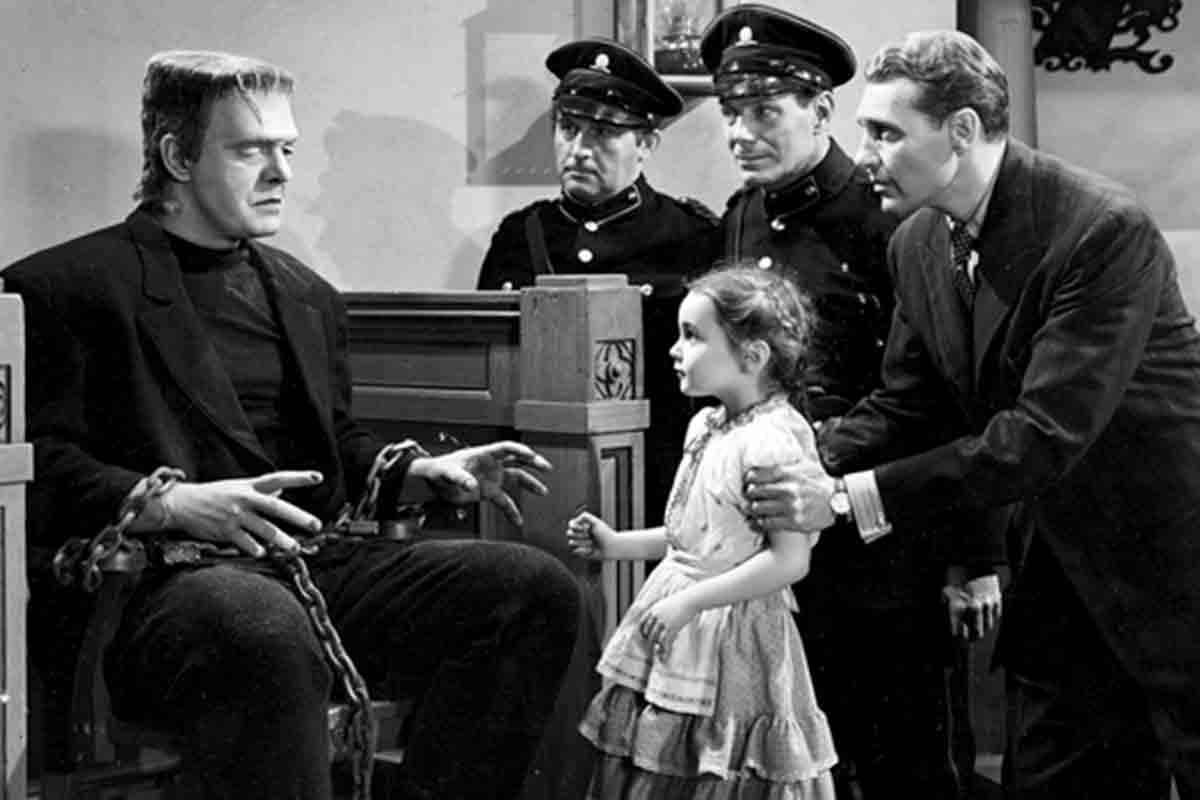 The Ghost of Frankenstein 1942
Release date: 13 March 1942
Director: Erle C. Kenton
Cast: Lon Chaney Jr, Cedric Hardwicke, Ralph Bellamy, Lionel Atwill, Bela Lugosi, Evelyn Ankers, Janet Ann Gallow, Barton Yarborough, Olaf Hytten, Doris Lloyd, Leyland Hodgson, Holmes Herbert, Lawrence Grant, Otto Hoffman, Dwight Frye, Harry Cording, Harry Tenbrook

Studio: Universal Pictures
Country: United States
The Ghost of Frankenstein 1942 Review
Coming soon!
5 Things You Didn't Know About The Ghost of Frankenstein 1942
Lon Chaney Jr was cast as the Frankenstein Monster in The Ghost of Frankenstein while he was still filming The Wolf Man 1941. He finished making The Wolf Man on 27 November 1941, and started on Ghost of Frankenstein on 15 December. The film was finished on 15 January 1942 and released on 3 April.
Lon Chaney Jr hated wearing the makeup/appliance for the monster because it was so uncomfortable. He even got a bad rash from the makeup. At one point, when he was complaining about the pain and no one was listening, he ripped it off which created a bad cut to his forehead. This lead to the production being closed down for a couple of days.
Dwight Frye played two characters in The Ghost of Frankenstein 1942. As a villager who destroys the Frankenstein Castle at the beginning of the film, as well as Fritz, Dr Frankenstein's evil hunchback assistant in flashbacks from the original Frankenstein 1931.
The exterior shots of the fictional town of Visaria for Ghost of Frankenstein was the original set from All Quiet on the Western Front 1930.
The burning castle shown at the end of The Ghost of Frankenstein 1942 is the same as that used in Night Monster 1942.
The Ghost of Frankenstein 1942E Trailer
Tell us what you thought of The Ghost of Frankenstein 1942 in the comments section below!