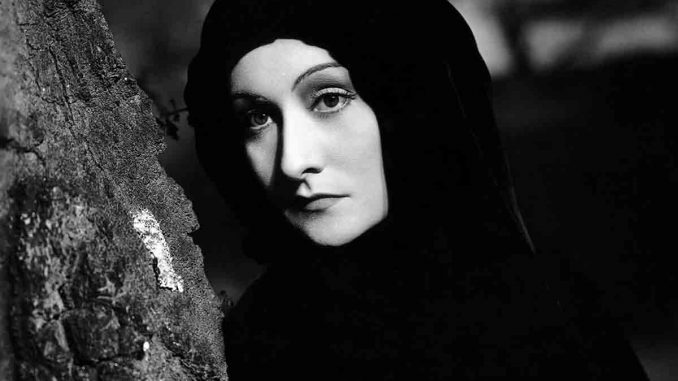 Dracula's Daughter 1936 follows the titular character as she attempts to suppress her vampiric urges and seek a cure for her curse, while being pursued by those who seek to destroy her.
Title: Dracula's Daughter
Release date: 11 May 1936
Director: Lambert Hillyer
Producer: E. M. Asher
Story: John L. Balderston
Screenplay: Garrett Fort
Cinematography: George Robinson

Cast: Otto Kruger, Gloria Holden, Marguerite Churchill, Irving Pichel, Halliwell Hobbes, Billy Bevan, Nan Grey, Hedda Hopper, Claud Allister, Gilbert Emery, Edward Van Sloan, Edgar Norton, E. E. Clive, Christian Rub, Vernon Steele, Fred Walton

Studio: Universal Pictures
Country: United States
Dracula's Daughter 1936 Review
Dracula's Daughter is a 1936 horror film directed by Lambert Hillyer and starring Gloria Holden, Edward Van Sloan, and Irving Pichel.
The film follows Countess Marya Zaleska (Holden), the daughter of Count Dracula, as she struggles to overcome her vampire urges and seeks a cure for her affliction.
Holden delivers a captivating and haunting performance as the tortured Countess, conveying a sense of both longing and despair.
Van Sloan reprises his role as vampire hunter Von Helsing, adding a sense of continuity to the film's narrative. (It's not clear why Universal changed the name Van Helsing to Von Helsing.)
The film's exploration of themes such as addiction, obsession, and the struggle for redemption adds a new layer of complexity to the traditional vampire tale.
One interesting fact is that Dracula's Daughter was one of the first films to explore the psychological aspects of the vampire mythos, paving the way for later films and TV shows that would do the same.
Overall, Dracula's Daughter is a captivating and atmospheric horror film that successfully expands upon the traditional vampire story. Holden's performance, combined with Hillyer's direction and the film's moody visuals, make it a must-see for fans of classic horror cinema.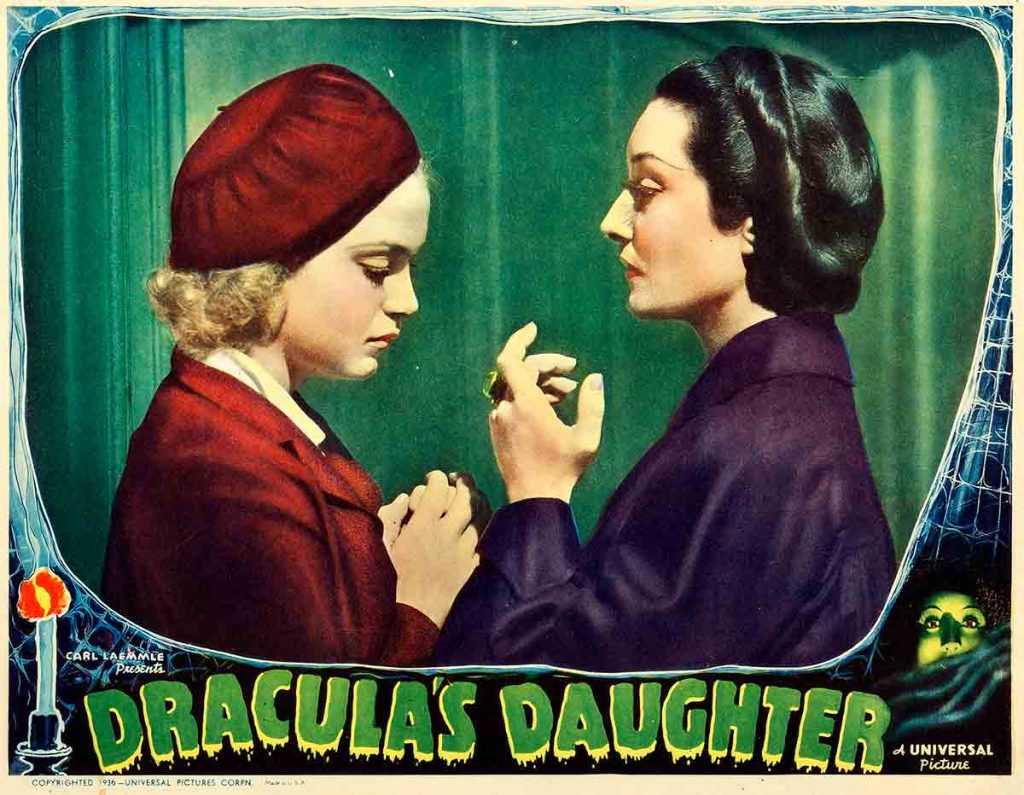 10 Things You Didn't Know About Dracula's Daughter
Gloria Holden, who played Countess Marya Zaleska, originally auditioned for the role of Lili, which eventually went to Nan Grey.
Dracula's Daughter was not a commercial success upon its initial release, but has since become a cult classic and is regarded as one of Universal's finest horror films.
The film's score was composed by Heinz Roemheld, who also worked on other Universal horror films such as The Wolf Man and Son of Frankenstein.
Director Lambert Hillyer was known for his work on Westerns, and Dracula's Daughter was his first and only horror film.
The film's screenplay was written by Garrett Fort, who also worked on the scripts for other Universal horror films such as Frankenstein and The Invisible Man.
Dracula's Daughter features several nods to Bram Stoker's original novel, including references to the Borgo Pass and the line "children of the night."
The film was shot on the same sets used for the original Dracula, which saved money and allowed for continuity between the two films.
Dracula's Daughter was released during a period of increased censorship in Hollywood, and some scenes had to be toned down or removed to comply with the Production Code.
Gloria Holden's performance as the Countess has been praised for its subtlety and complexity, and is regarded as one of the greatest portrayals of a female vampire in cinema.
Dracula's Daughter was one of the last horror films produced during Universal's classic horror era, which began in the 1920s with films such as The Phantom of the Opera and The Hunchback of Notre Dame.
Dracula's Daughter Trailer
Tell us what you thought of Dracula's Daughter in the comments section below!