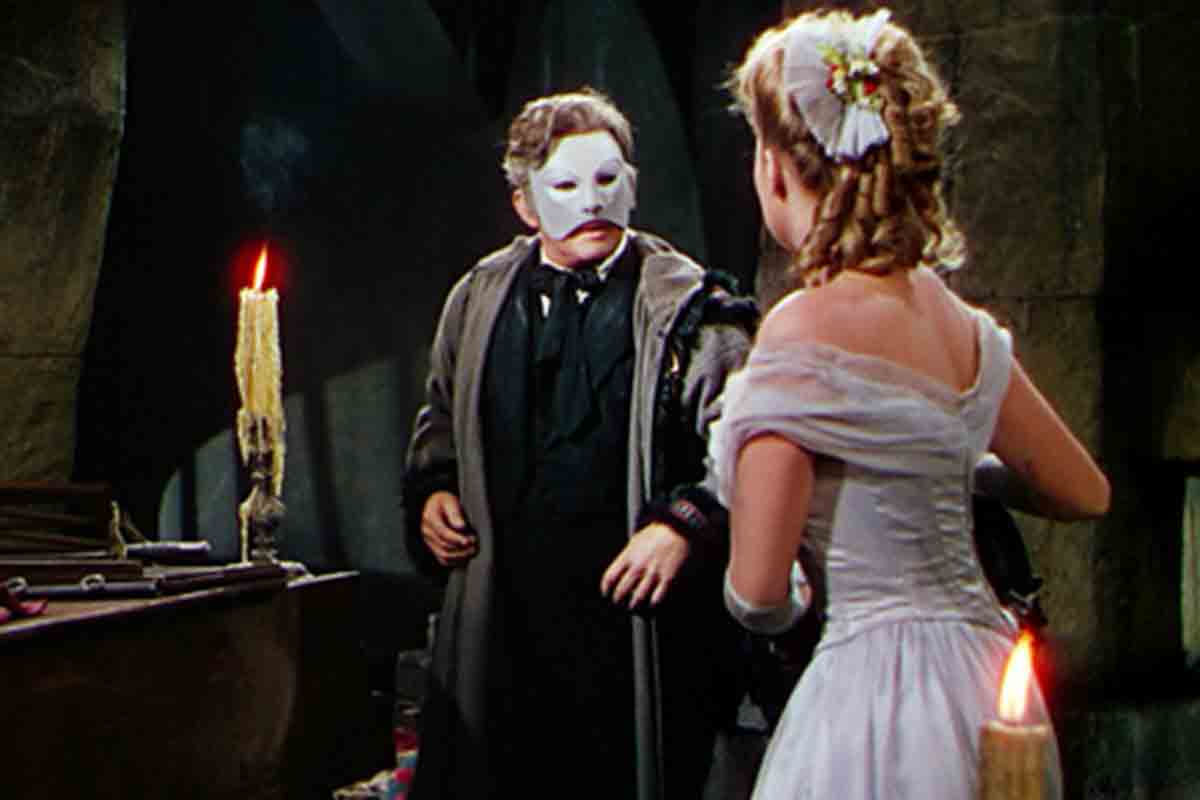 Phantom of the Opera 1943 is about a disfigured composer's obsession with an opera singer, leading him to haunt the Paris Opera House to advance her career.
Release date: 12 August 1943 (Los Angeles), 27 August 1943 (United States)
Director: Arthur Lubin

Cast: Claude Rains, Nelson Eddy, Susanna Foster, Edgar Barrier, Jane Farrar, J. Edward Bromberg, Fritz Feld, Frank Puglia, Fritz Leiber, Steven Geray, Miles Mander, Hans Herbert, Hume Cronyn

Studio: Universal Pictures
Country: United States
Phantom of the Opera 1943 Review
Phantom of the Opera is a 1943 horror film directed by Arthur Lubin and starring Claude Rains, Nelson Eddy, and Susanna Foster.
The film follows an opera singer who becomes the object of the affection of a disfigured and vengeful composer who lurks in the shadows of the Paris Opera House.
Rains delivers a standout performance as the Phantom, adding a sense of tragedy and depth to the character.
Eddy and Foster also deliver solid performances as the heroic suitor and the object of the Phantom's obsession, respectively.
The film's moody atmosphere and impressive set design create a sense of grandeur and horror, with the added benefit of featuring several impressive musical performances.
One interesting fact is that the film was released during World War II and served as a form of escapism for audiences during a difficult time in history.
Overall, Phantom of the Opera is a well-crafted and entertaining horror film that successfully combines elements of horror and musical theater.
Its standout performances and impressive set design make it a must-see for fans of classic horror cinema.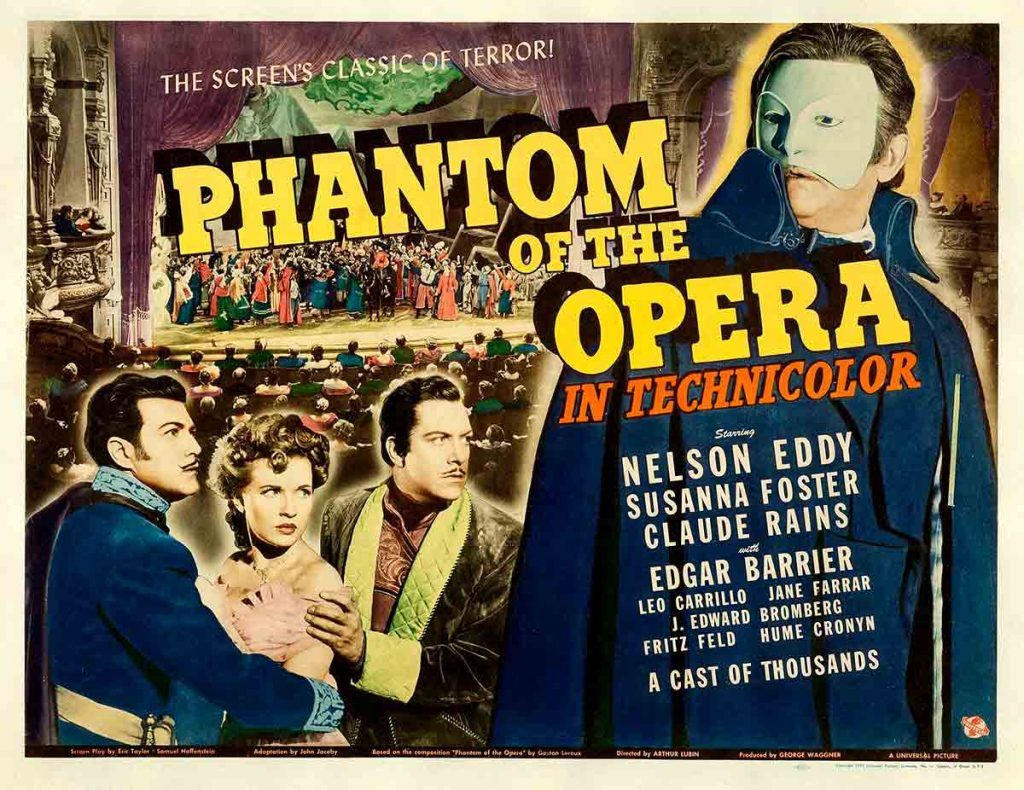 10 Things You Didn't Know About Phantom of the Opera 1943
Coming soon!
Phantom of the Opera 1943 Trailer
Tell us what you thought of Phantom of the Opera 1943 in the comments section below!