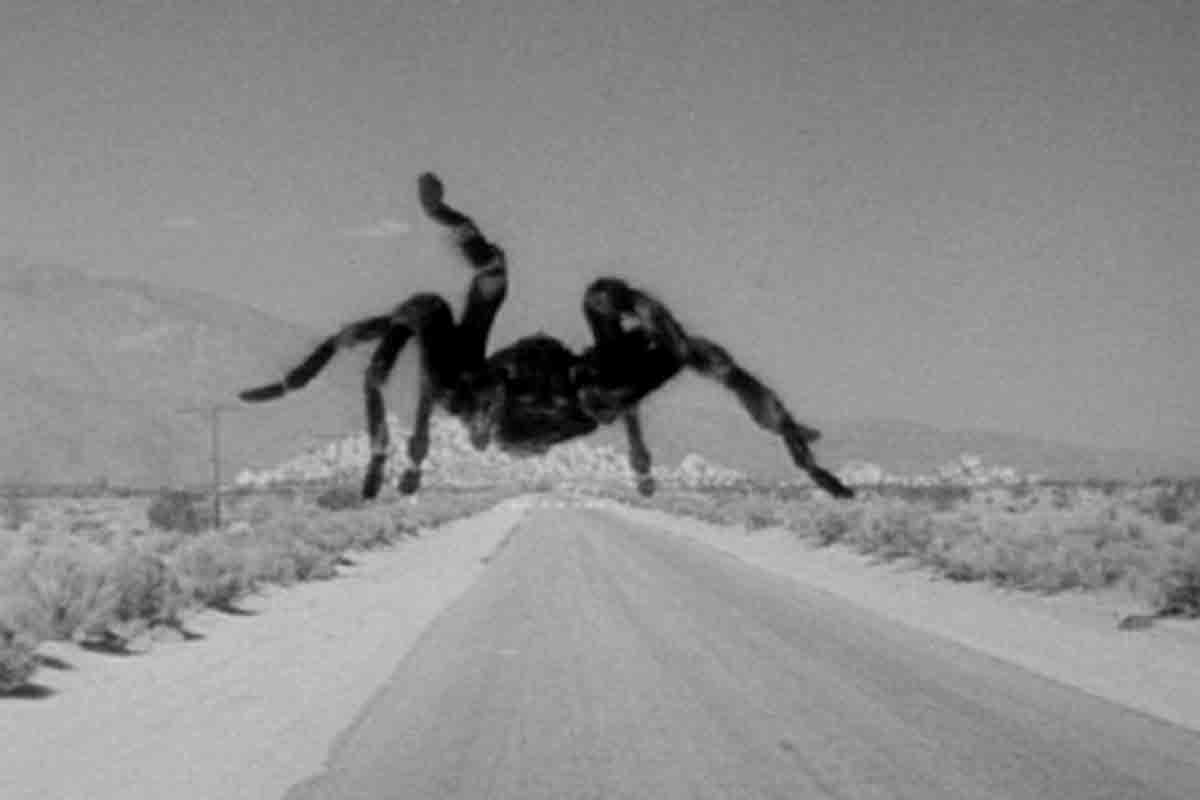 Tarantula 1955 follows a scientist's attempt to develop a nutrient that can end world hunger, but results in the creation of a giant, deadly tarantula that terrorizes the surrounding countryside.
Release date: 23 November 1955 (Los Angeles), 23 December 1955 (United States)
Director: Jack Arnold

Cast: Leo G. Carroll, John Agar, Mara Corday, Nestor Paiva, Ross Elliott, Edwin Rand, Raymond Bailey, Eddie Parker, Hank Patterson, Bert Holland, Steve Darrell, Clint Eastwood

Studio: Universal Pictures
Country: United States
Tarantula 1955 Review
Tarantula is a 1955 science-fiction horror film directed by Jack Arnold and starring John Agar, Mara Corday, and Leo G. Carroll. The film follows a group of scientists as they investigate a series of mysterious deaths in a small town, ultimately discovering a giant tarantula created through scientific experimentation.
The film features impressive special effects for its time, particularly in its portrayal of the giant tarantula, which is brought to life through a combination of puppetry, stop-motion animation, and footage of real tarantulas. Agar delivers a solid performance as the lead scientist, while Corday adds a sense of charm and wit to her role as a photographer documenting the events.
One interesting fact is that Tarantula was one of several sci-fi films produced by Universal Studios in the 1950s, capitalizing on the popularity of the genre and the fear of atomic radiation.
Overall, Tarantula is a fun and entertaining sci-fi horror film that successfully combines elements of both genres. Its impressive special effects and solid performances make it a must-see for fans of classic monster movies.
10 Things You Didn't Know About Tarantula 1955
Tarantula 1955 Trailer
Tell us what you thought of Tarantula 1955 in the comments section below!