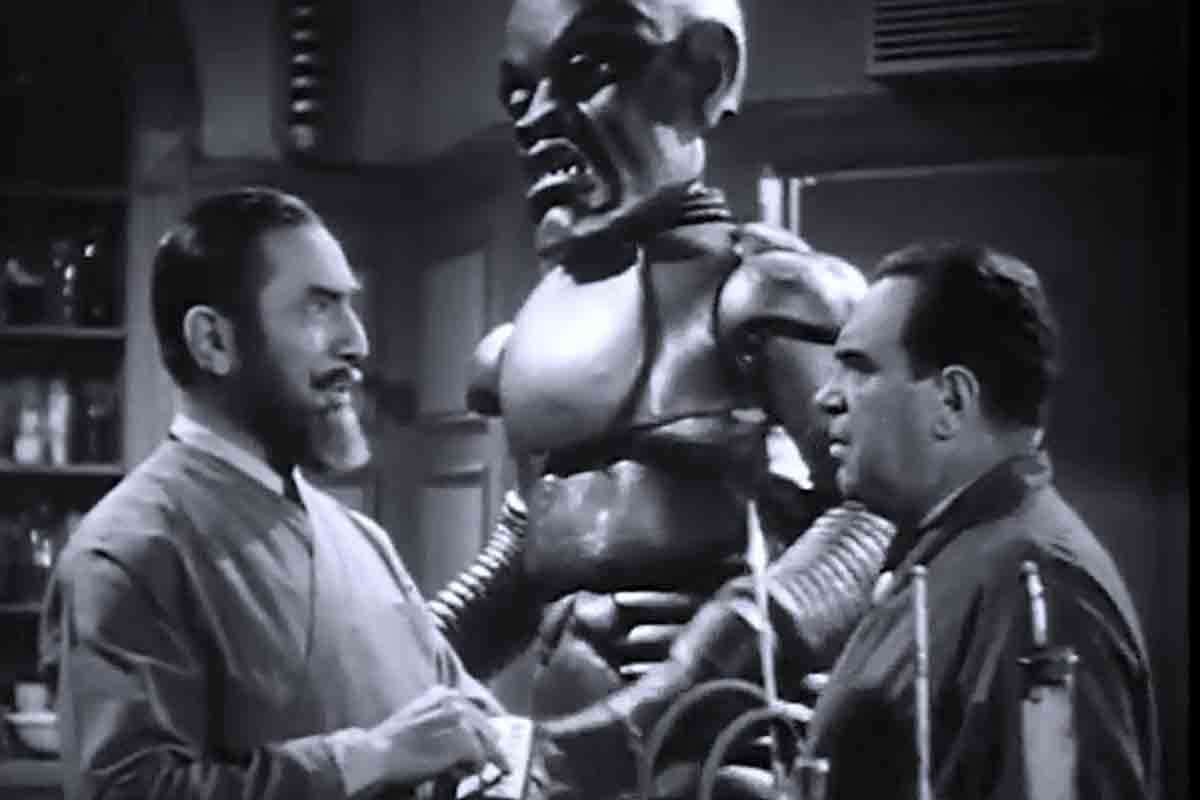 The Phantom Creeps 1939 is about a scientist and his team thwarting a criminal mastermind's plot to use an atomic robot for evil.
Release date: 7 January 1939
Directors: Ford Beebe, Saul A. Goodkind

Cast: Bela Lugosi, Robert Kent, Dorothy Arnold, Edwin Stanley, Regis Toomey, Jack C. Smith, Edward Van Sloan, Dora Clement, Anthony Averill, Hugh Huntley, Monte Vandergrift, Frank Mayo, Jim Farley, Eddie Acuff, Reed Howes, Ed Wolff

Studio: Universal Pictures
Country: United States
The Phantom Creeps 1939 Review
The Phantom Creeps is a 1939 sci-fi serial directed by Ford Beebe and Saul A. Goodkind, starring Bela Lugosi as the mad scientist Dr. Zorka.
The serial follows Dr. Zorka's attempts to create a powerful weapon, the "atom smasher," while being pursued by a government agent, Captain Bob West (Robert Kent), and a newspaper reporter, Jean Drew (Dorothy Arnold).
Lugosi delivers a memorable performance as the mad scientist, with his iconic accent and sinister demeanor.
The film's use of futuristic technology and special effects, such as the robot army and the invisibility belt, were considered groundbreaking at the time and still hold up today.
The serial's action-packed storyline and fast-paced direction keep the audience engaged throughout the 12 episodes.
One interesting fact is that Lugosi's character of Dr. Zorka was originally created for a different serial, The Return of Chandu, but the character was changed and reused for The Phantom Creeps.
Overall, The Phantom Creeps is an entertaining and thrilling sci-fi serial that showcases Lugosi's talent as a character actor and the innovative use of technology and special effects.
It's a must-see for fans of classic sci-fi cinema and those interested in the early history of the genre.
10 Things You Didn't Know About The Phantom Creeps 1939
Coming soon!
The Phantom Creeps 1939 Trailer
Tell us what you thought of The Phantom Creeps 1939 in the comments section below!