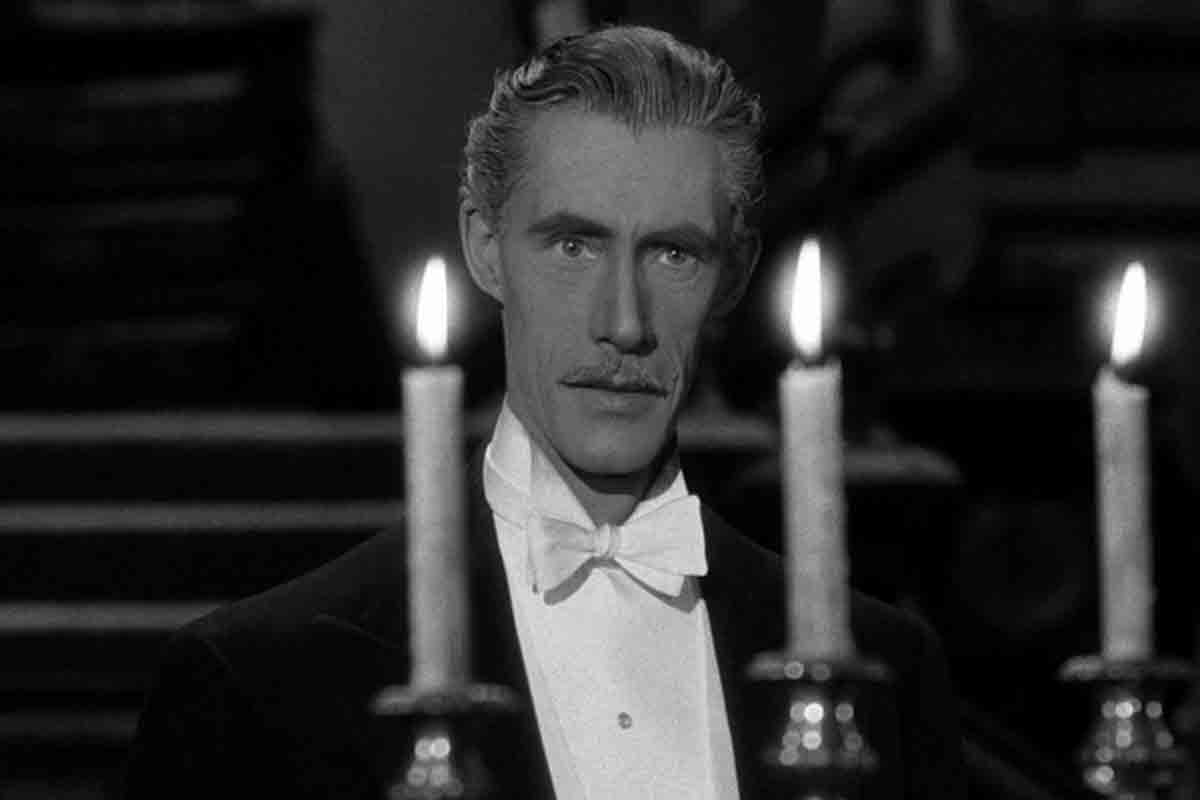 House of Dracula 1945 sees Count Dracula seeking a cure for his vampirism at the castle of Dr. Edelman, leading to dangerous encounters with other monstrous creations.
Title: House of Dracula 1945
Release date: 7 December 1945
Director: Erle C. Kenton

Cast: Lon Chaney Jr, John Carradine, Martha O'Driscoll, Lionel Atwill, Onslow Stevens, Jane Adams, Ludwig Stössel, Glenn Strange, Skelton Knaggs

Studio: Universal Pictures
Country: United States
House of Dracula 1945 Review
House of Dracula is a 1945 horror film directed by Erle C. Kenton and starring John Carradine, Lon Chaney Jr., and Glenn Strange. The film follows Dracula as he seeks the help of a scientist to cure him of his vampirism, and also features appearances by Frankenstein's monster and the Wolf Man.
Carradine delivers a solid performance as Dracula, adding a sense of danger and seduction to the film's story.
Chaney and Strange also deliver strong performances as the Wolf Man and Frankenstein's monster, respectively, adding a sense of terror and physicality to the film's narrative.
The film's use of atmospheric lighting and effective use of sound, combined with its impressive special effects, create a sense of horror and dread, with the added benefit of featuring several impressive cinematography techniques.
House of Dracula was the last time that Carradine played Dracula in the Universal horror films.
Overall, House of Dracula is a well-crafted and entertaining horror film that successfully combines elements of adventure, romance, and terror. Its impressive performances and atmospheric tone make it a must-see for fans of classic horror movies.
10 Things You Didn't Know About House of Dracula 1945
Coming soon!
House of Dracula 1945 Trailer
Tell us what you thought of House of Dracula 1945 in the comments section below!