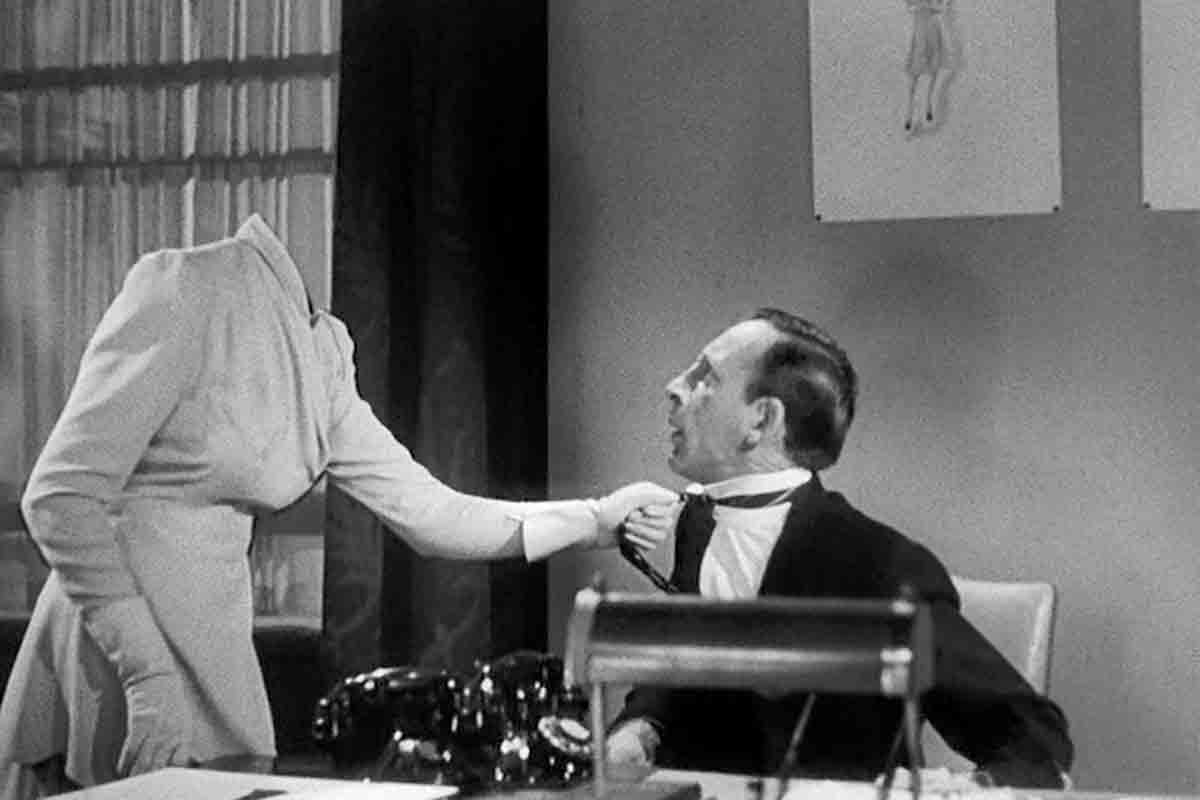 The Invisible Woman 1940 follows a young woman who is turned invisible by a scientist and uses her newfound power to help fight crime and foil a group of spies, leading to a series of hilarious and exciting adventures.
Release date: 27 December 1940
Director: A. Edward Sutherland

Cast: Virginia Bruce, John Barrymore, John Howard, Charles Ruggles, Oskar Homolka, Edward Brophy, Donald MacBride, Charles Lane, Thurston Hall, Margaret Hamilton, Mary Gordon, Anne Nagel, Maria Montez, Shemp Howard, Kathryn Adams, Kitty O'Neil, Eddie Conrad, Kay Leslie, Kay Linaker, Sarah Edwards, Harry C. Bradley, Kernan Cripps

Studio: Universal Pictures
Country: United States
The Invisible Woman 1940 Review
The Invisible Woman is a 1940 science fiction comedy film directed by A. Edward Sutherland and starring Virginia Bruce, John Barrymore, and John Howard.
The film is a spin-off of the earlier film, The Invisible Man, and follows a young woman who becomes invisible after a scientist invents a serum that renders people invisible.
The film is notable for its comedic tone, which sets it apart from the more serious horror films of the era. Virginia Bruce delivers a charming and energetic performance as the titular character, while John Barrymore adds a touch of gravitas to the film as the scientist who invents the serum.
Overall, The Invisible Woman is a fun and lighthearted sci-fi comedy that offers a unique twist on the concept of invisibility. Its solid performances and humorous tone make it an enjoyable watch for fans of classic Hollywood comedies.
10 Things You Didn't Know About The Invisible Woman 1940
Coming soon!
The Invisible Woman 1940 Trailer
Tell us what you thought of The Invisible Woman 1940 in the comments section below!