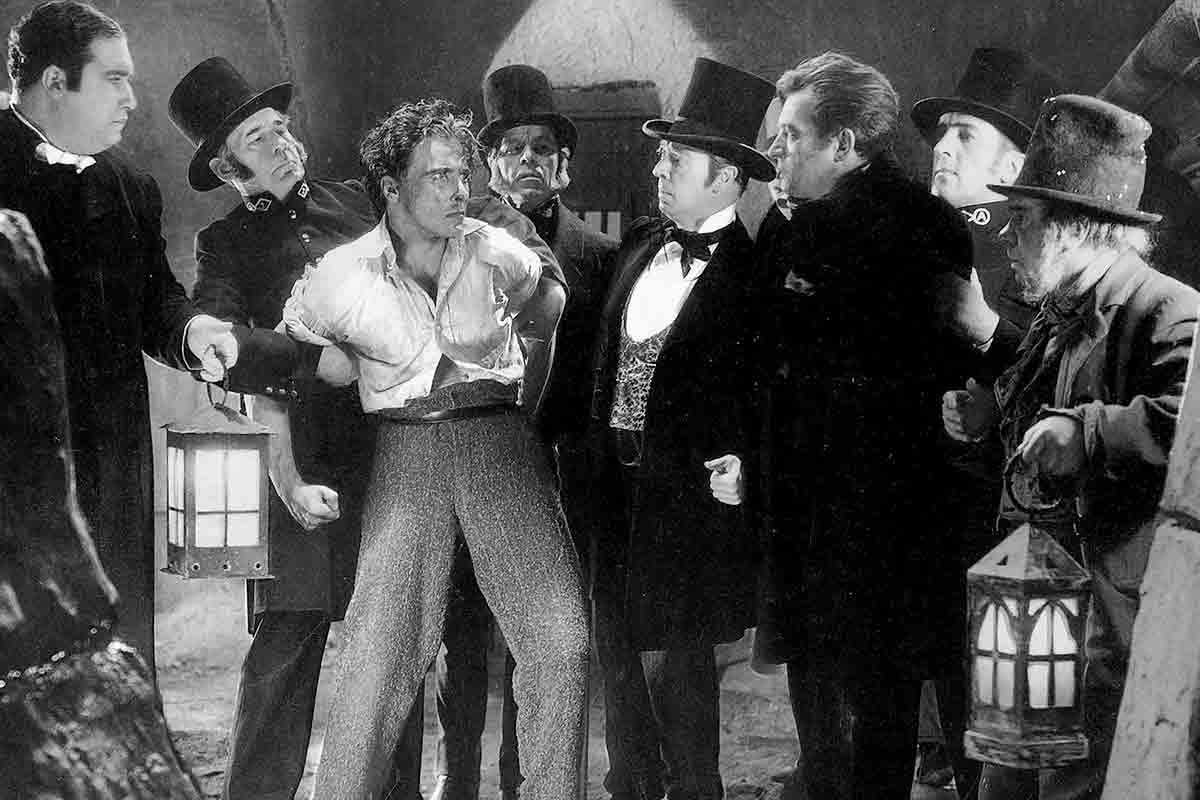 The Mystery of Edwin Drood 1935 tells the story of the mysterious disappearance of a young man and the subsequent investigation, which leads to a web of secrets and intrigue in a small English town.
Release date: 4 February 1935
Director: Stuart Walker

Cast: Claude Rains, David Manners, Heather Angel, Valerie Hobson, E.E. Clive, Francis L. Sullivan, Douglass Montgomery, Walter Kingsford, Zeffie Tilbury, J.M. Kerrigan, Walter Brennan, Harry Cording
Studio: Universal Pictures
Country: United States
The Mystery of Edwin Drood 1935 Review
The Mystery of Edwin Drood is a 1935 mystery film directed by Stuart Walker and starring Claude Rains, Heather Angel, and David Manners.
The film is based on Charles Dickens' unfinished novel of the same name and follows the story of John Jasper (Rains), a choir master who becomes obsessed with his nephew's fiancée, Rosa Bud (Angel), and is suspected of his nephew's disappearance.
Rains delivers a captivating and nuanced performance as the tormented and enigmatic Jasper, while Angel and Manners bring a sense of charm and innocence to their roles as the young couple caught in the middle of Jasper's obsession.
The film's moody and atmospheric visuals, combined with its exploration of themes such as jealousy, betrayal, and madness, create a sense of tension and mystery that keeps the audience engaged until the very end.
An interesting fact is that the film features an alternate ending that was shot and included in some international releases, adding a new layer of mystery and intrigue to the story.
Overall, The Mystery of Edwin Drood is a captivating and atmospheric mystery film that successfully captures the essence of Dickens' unfinished novel.
Rains' powerful performance and the film's haunting visuals make it a must-see for fans of classic mystery cinema.
10 Things You Didn't Know About The Mystery of Edwin Drood 1935
Coming soon!
Tell us what you thought of The Mystery of Edwin Drood 1935 in the comments section below!