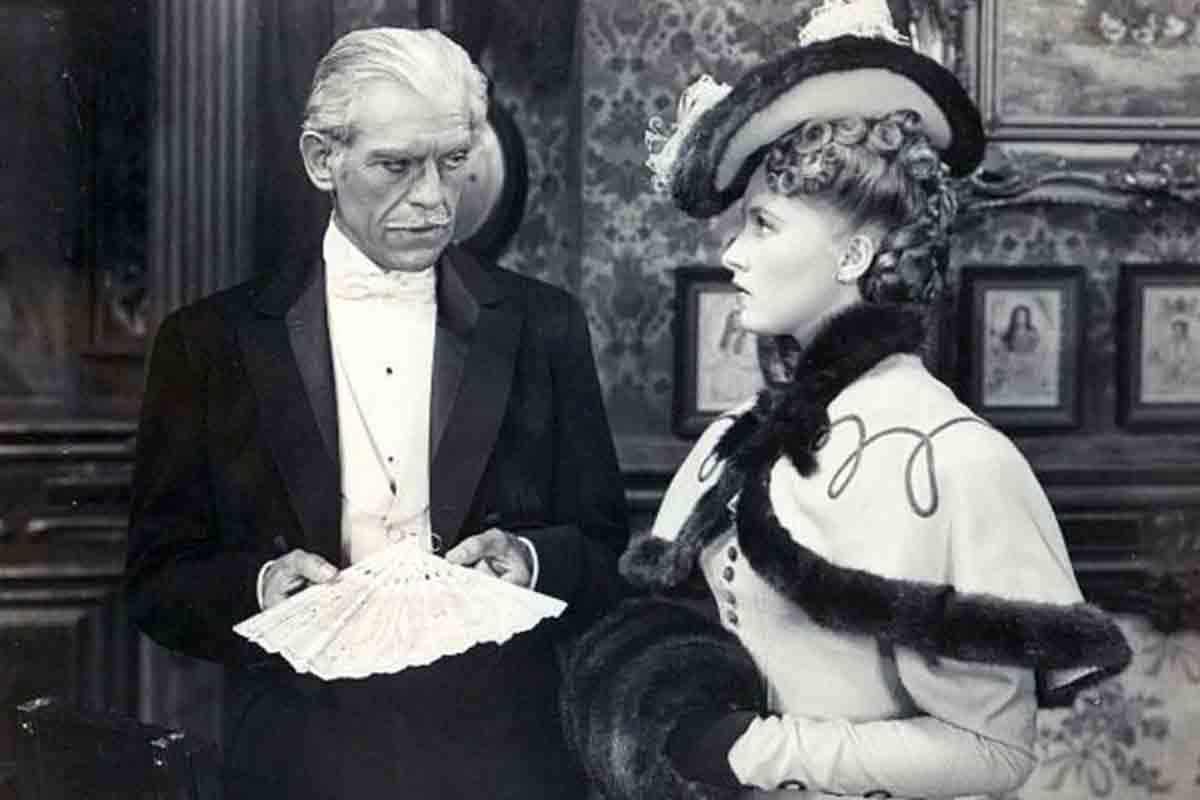 The Climax 1944 tells the story of a talented opera singer who becomes the object of obsession for a jealous doctor, leading to a series of mysterious deaths and a dramatic final performance.
Released date: 20 October 1944
Director: George Waggner

Cast: Boris Karloff, Susanna Foster, Turhan Bey, Gale Sondergaard, Thomas Gomez, June Vincent, George Dolenz, Ludwig Stössel, Jane Farrar, Ernő Verebes, Lotte Stein, Scotty Beckett, William Edmunds, Maxwell Hayes, Dorothy Lawrence, Francis Ford

Studio: Universal Pictures
Country: United States
The Climax 1944 Review
The Climax is a 1944 horror film directed by George Waggner and starring Boris Karloff, Susanna Foster, and Turhan Bey.
The film follows a talented opera singer who becomes the obsession of a mad doctor who will stop at nothing to possess her.
Karloff delivers a standout performance as Dr. Hohner, the sinister and manipulative doctor who becomes fixated on the singer.
Foster also delivers a strong performance as the singer, adding a sense of vulnerability and empathy to the film's narrative.
The film's moody atmosphere and Gothic set design create a sense of grandeur and horror, with the added benefit of featuring several impressive musical performances.
The Climax 1944 was originally intended to be a showcase for Foster's singing talents, but Karloff's scene-stealing performance as the mad doctor ended up stealing the show.
Overall, The Climax is a well-crafted and entertaining horror film that successfully combines elements of horror and musical theater.
Its standout performances and impressive set design make it a must-see for fans of classic horror cinema.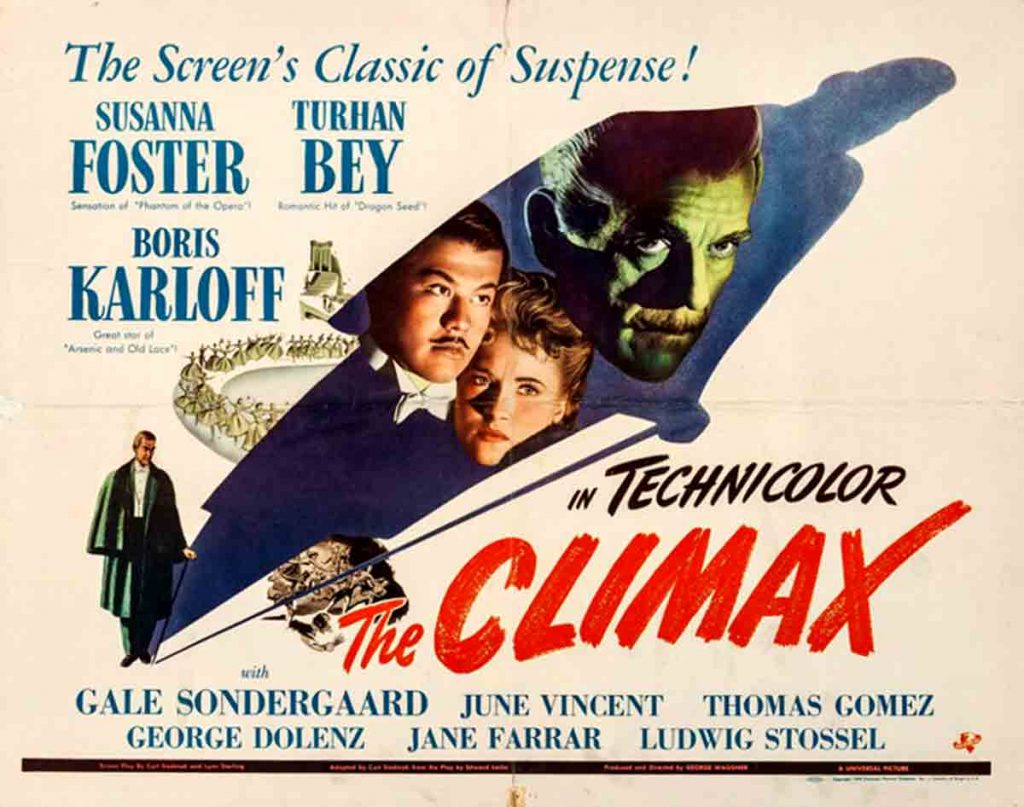 5 Things You Didn't Know About The Climax 1944
The Climax 1944 used the sets from The Phantom of the Opera 1943, which starred Claude Rains. The sets had a longer history than that though – they were the original staging created for Universal's The Phantom of the Opera 1925, which starred Lon Chaney Sr.
The Climax 1944 was Boris Karloff's first colour film, despite having appeared in movies for a quarter century.
Originally conceived as a sequel to The Phantom of the Opera 1943, The Climax 1944 shares a similar story to Gaston Leroux's tale.
Susanna Foster was the only original actor to return from the 1943 Phantom film and was given top billing in the original trailer. However, Karloff tops the bill in the screen credits in The Climax.
Susanna Foster apparently didn't like working with Boris Karloff, who she felt was difficult to work with. She described him as an "arrogant bore".
The Climax 1944 Trailer
Tell us what you thought of The Climax 1944 in the comments section below!