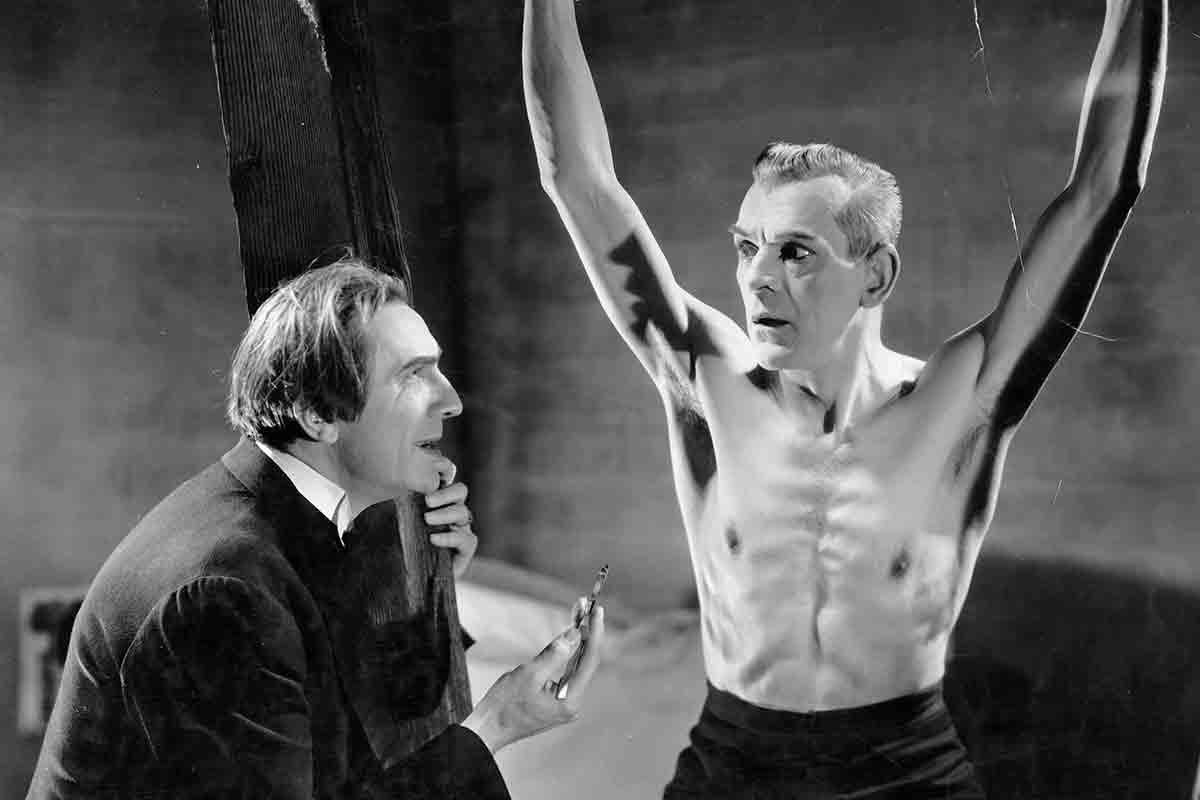 The Black Cat 1934 is about an American couple trapped in a Satanic architect's mansion, featuring Bela Lugosi and Boris Karloff and a black cat obsession.
Release date: May 7, 1934 (US), May 18, 1934 (NYC)
Director: Edgar G. Ulmer

Cast: Boris Karloff, Bela Lugosi, David Manners, Julie Bishop, Egon Brecher, Harry Cording, Lucille Lund, Henry Armetta, Albert Conti , John Carradine
Studio: Universal Pictures
Country: United States
The Black Cat 1934 Review
The Black Cat is a 1934 horror film directed by Edgar G. Ulmer and starring Boris Karloff and Bela Lugosi.
The film follows a young couple who find themselves trapped in the mansion of a Satan-worshipping doctor (Karloff) and his rival, a psychiatrist (Lugosi), who is seeking revenge for a past betrayal.
Karloff delivers a chilling and unforgettable performance as the enigmatic Dr. Vitus Werdegast, while Lugosi brings a sense of menace and madness to his role as the vengeful psychiatrist, Dr. Richard Vollin.
The film's surreal and disturbing imagery, combined with its exploration of themes such as obsession, betrayal, and revenge, create a sense of unease and horror that still resonates today.
The Black Cat 1934 was one of the first horror films to feature a musical score, which was composed by Heinz Roemheld and helped to enhance the film's atmospheric and emotional impact.
Overall, The Black Cat is a dark and unsettling film that explores the depths of human depravity and the power of obsession.
Karloff and Lugosi's powerful performances, combined with Ulmer's innovative direction and the film's striking visual style, make it a must-see for fans of classic horror cinema.
10 Things You Didn't Know About The Black Cat 1934
Coming soon!
The Black Cat 1934 Trailer
Tell us what you thought of The Black Cat 1934 in the comments section below!