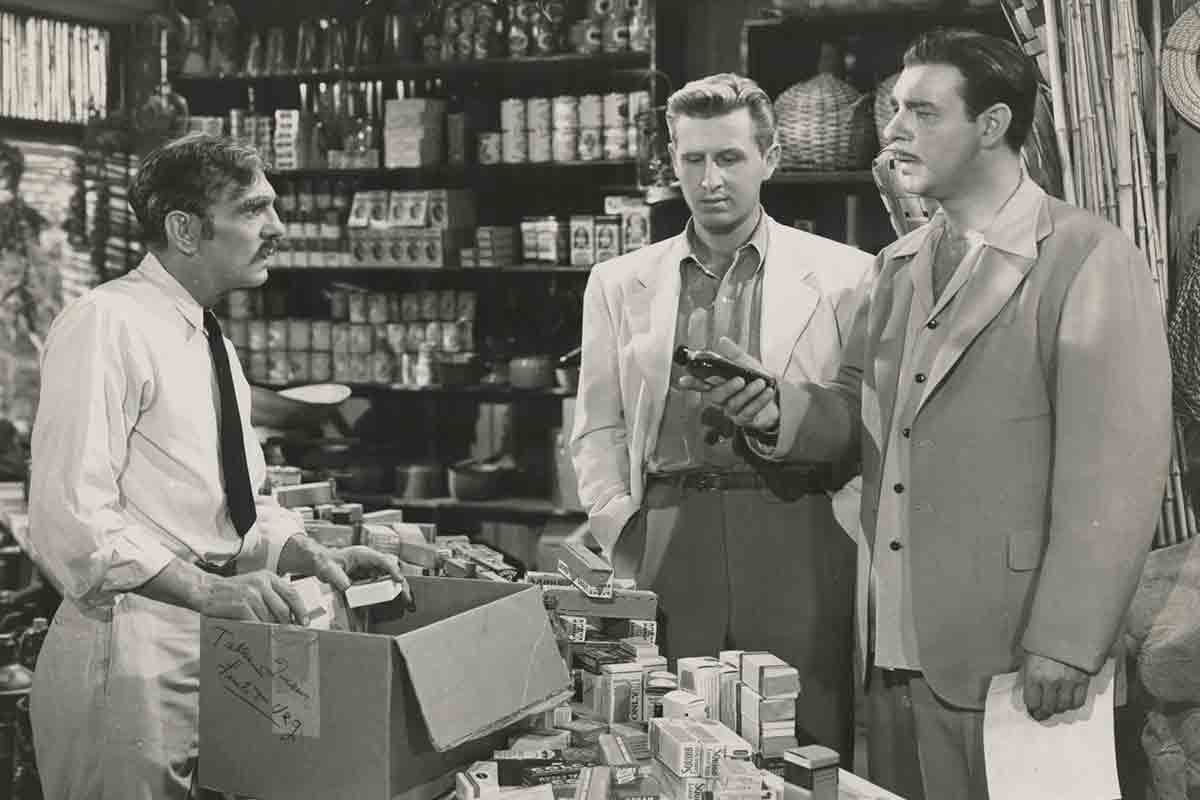 Strange Confession 1945 is about a scientist who develops a lethal experimental drug and tries to undo the damage it causes.
Release date: 5 October 1945
Director: John Hoffman

Cast: Lon Chaney Jr, Brenda Joyce, J. Carrol Naish, Milburn Stone, Lloyd Bridges, Addison Richards, Mary Gordon, George Chandler, Wilton Graff, Francis McDonald, Jack Norton, Christian Rub, Wheaton Chambers, William Desmond, Jack Perrin, Beatrice Roberts, Ian Wolfe

Studio: Universal Pictures
Country: United States
Strange Confession 1945 Review
Strange Confession is a 1945 horror film directed by John Hoffman and starring Lon Chaney Jr., J. Carrol Naish, and Brenda Joyce.
The film follows a chemist who, after losing his job and struggling to make ends meet, creates a new formula that he believes will cure a deadly disease. However, his efforts lead to tragedy as he becomes involved in a series of mysterious and dangerous events.
Strange Confession was part of a series of films known as the "Inner Sanctum Mysteries," which were inspired by a popular radio show of the same name.
Chaney delivers a solid performance as the film's lead, adding a sense of urgency and desperation to the story. Naish also delivers a strong performance as the chemist's friend and colleague, adding a sense of moral complexity to the film's narrative.
The film's use of atmospheric lighting and effective use of sound, combined with its impressive special effects, create a sense of horror and suspense, with the added benefit of featuring several impressive cinematography techniques.
Overall, Strange Confession is a well-crafted and entertaining horror film that successfully combines elements of drama and suspense. Its impressive performances and atmospheric tone make it a must-see for fans of classic horror movies.
10 Things You Didn't Know About Strange Confession 1945
Strange Confession 1945 Trailer
Tell us what you thought of Strange Confession 1945 in the comments section below!