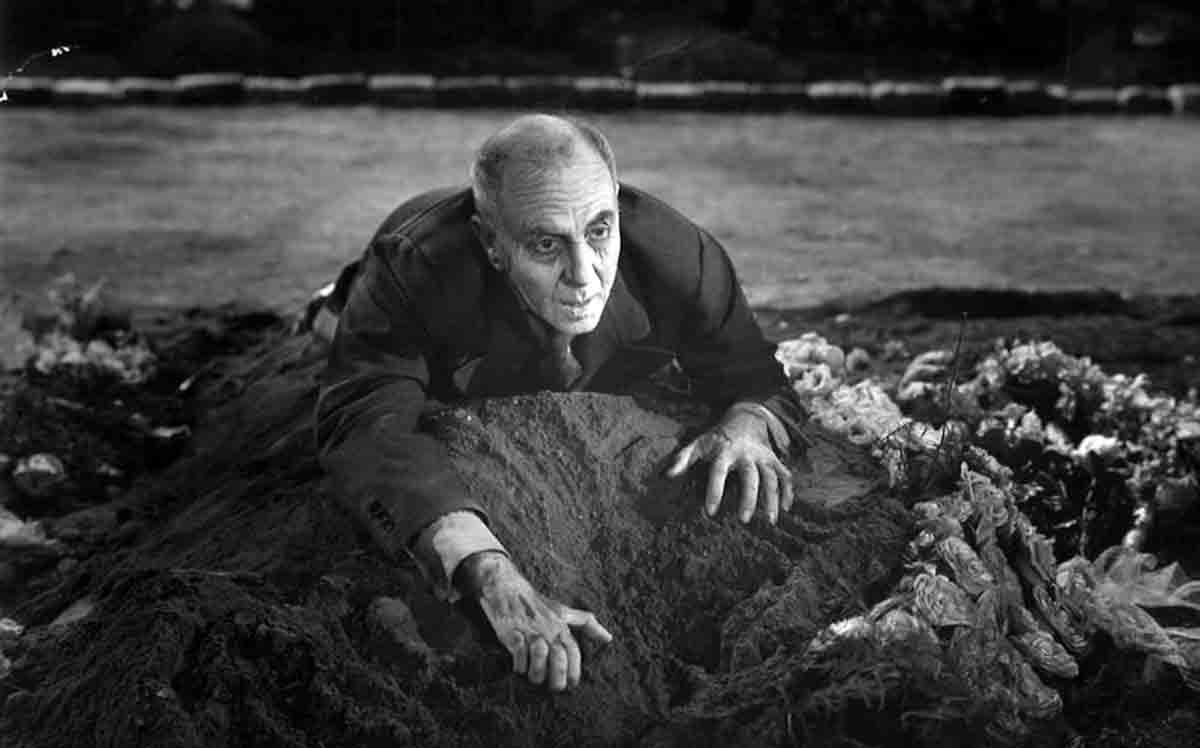 The Mad Ghoul 1943 follows a scientist who uses a Mayan gas to revive the dead and commits murders in pursuit of his love interest.
Release date: 12 November 1943
Director: James Hogan

Cast: David Bruce, Evelyn Ankers, George Zucco, Turhan Bey, Robert Armstrong, Milburn Stone, Rose Hobart, Charles McGraw, Andrew Tombes, Addison Richards

Studio: Universal Pictures
Country: United States
The Mad Ghoul 1943 Review
The Mad Ghoul is a 1943 horror film directed by James Hogan and starring George Zucco, Evelyn Ankers, and David Bruce.
The film tells the story of a mad scientist who discovers an ancient Mayan gas that can reanimate the dead, and uses it to control a young medical student who is in love with his assistant.
The film's premise, while somewhat derivative of previous horror films, is still intriguing and allows for some effective scares.
George Zucco delivers a standout performance as the deranged scientist, while Evelyn Ankers and David Bruce provide solid support.
One interesting fact about the film is that it was produced by Universal Studios during the peak of their horror film output, and was released alongside other classics like Frankenstein Meets the Wolf Man and Son of Dracula.
Overall, The Mad Ghoul may not be as well-known as some of Universal's other horror classics, but it still holds up as an entertaining and chilling film that is sure to delight fans of classic horror cinema.
10 Things You Didn't Know About The Mad Ghoul 1943
Coming soon!
The Mad Ghoul 1943 Clip
Tell us what you thought of The Mad Ghoul 1943 in the comments section below!