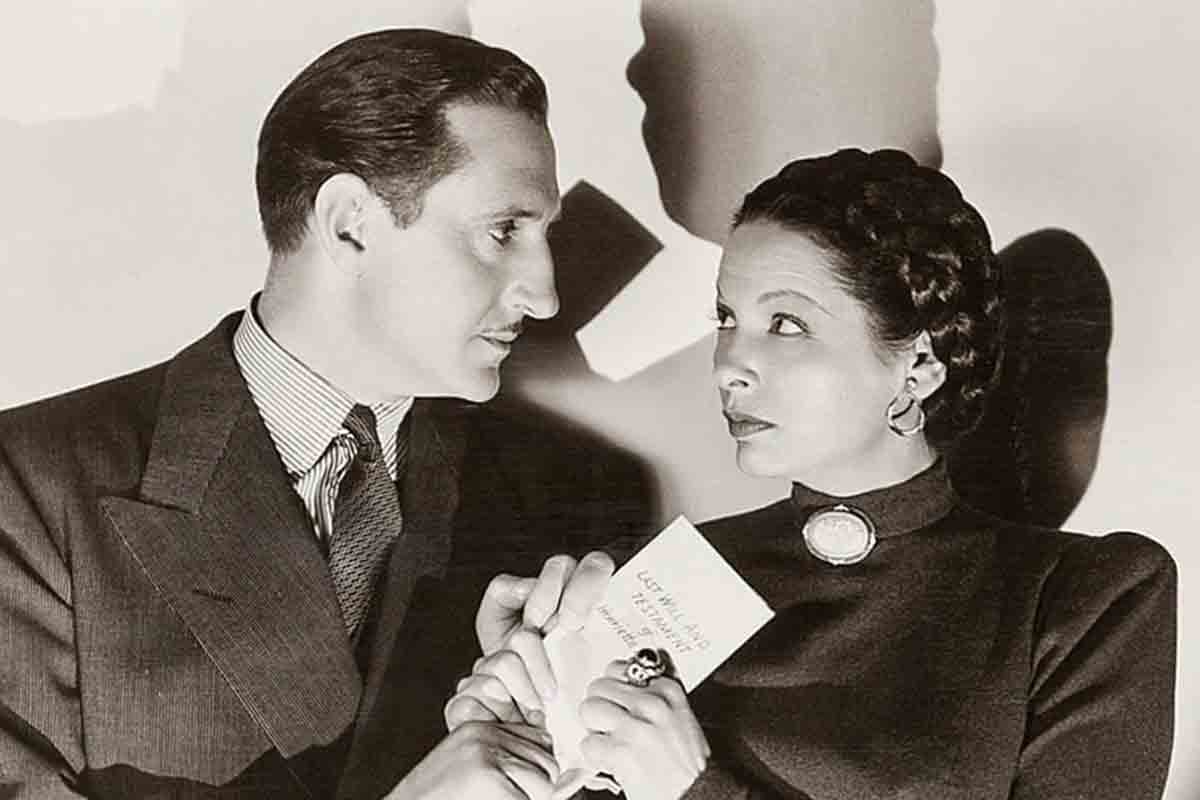 The Black Cat 1941 revolves around a young couple who become trapped in the eerie mansion of a twisted architect and his mysterious assistant, where they confront supernatural horrors and the architect's hidden agenda.
Release date: 2 May 1941
Director: Albert S. Rogell

Cast: Basil Rathbone, Hugh Herbert, Broderick Crawford, Anne Gwynne, Bela Lugosi, Gale Sondergaard, Cecilia Loftus, Claire Dodd, John Eldredge, Gladys Cooper, Alan Ladd, Erville Alderson

Studio: Universal Pictures
Country: United States
The Black Cat 1941 Review
The Black Cat is a 1941 horror film directed by Albert S. Rogell and starring Basil Rathbone, Bela Lugosi, and Broderick Crawford. The film follows a mystery writer who becomes embroiled in a sinister plot involving a wealthy businessman, his beautiful daughter, and a black cat with mysterious powers.
Rathbone delivers a standout performance as the suave and witty mystery writer, adding a sense of charm and humor to the film's narrative. Lugosi also delivers a strong performance as the sinister and mysterious businessman, adding a sense of danger and suspense.
The film's moody atmosphere and Gothic set design create a sense of grandeur and horror, with the added benefit of featuring several impressive performances from the cast.
One interesting fact is that The Black Cat is loosely based on the classic Edgar Allan Poe story of the same name, but takes several liberties with the plot and characters.
Overall, The Black Cat is a well-crafted and entertaining horror film that successfully combines elements of mystery and suspense. Its standout performances and impressive set design make it a must-see for fans of classic horror cinema.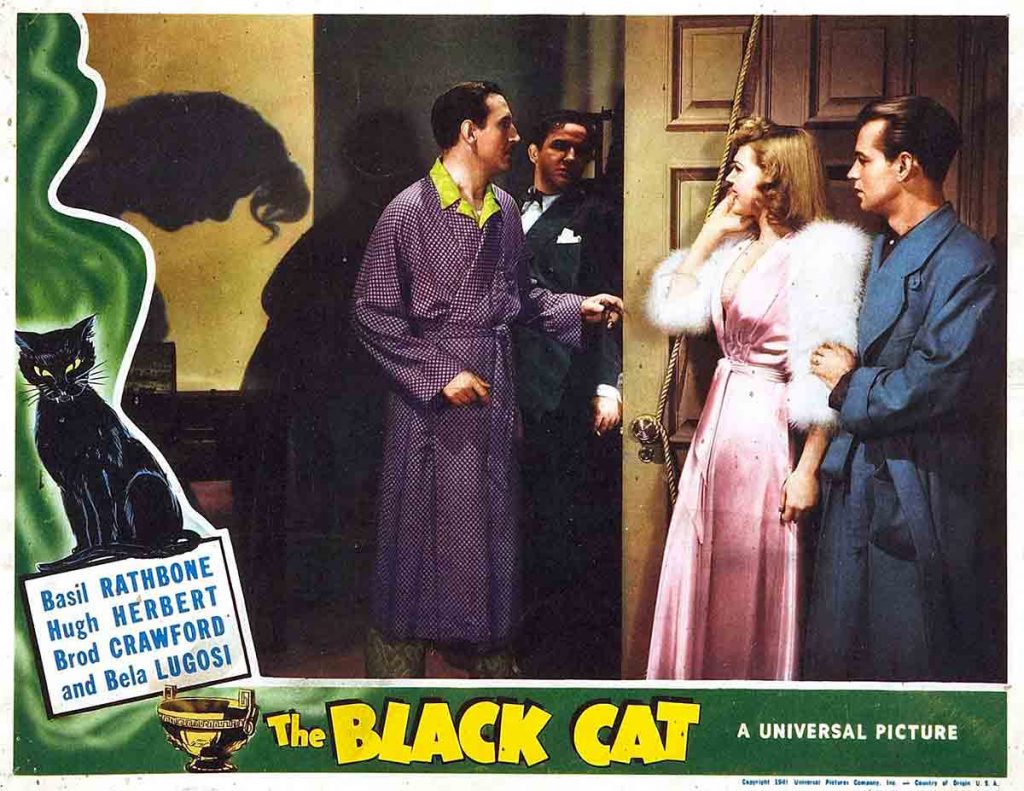 5 Things You Didn't Know About The Black Cat 1941
Director Orson Welles hired cinematographer Stanley Cortez for The Magnificent Ambersons after being impressed by his work on The Black Cat.
Broderick Crawford's line "He thinks he's Sherlock Holmes" is a gag referencing Basil Rathbone's portrayal of Holmes in two films.
The "meows" in the soundtrack were performed by a human, not a real cat.
Marlene Dietrich made a cameo in the film after visiting Broderick Crawford on set.
Both Broderick Crawford and Basil Rathbone were late casting changes, causing production delays.
The Black Cat 1941 Trailer
Tell us what you thought of The Black Cat 1941 in the comments section below!